Exchange mobile and unvalidated foil-stamped paper tickets at exchange events held throughout the region or at the TriMet Ticket Office, get a free Hop card too!
With the end of mobile ticket sales just days away, TriMet wants to help our riders get on board with Hop Fastpass®. We'll begin phasing out sales on the TriMet Tickets app on August 12. This means users will no longer be able to buy mobile tickets. You can use your remaining mobile tickets through December.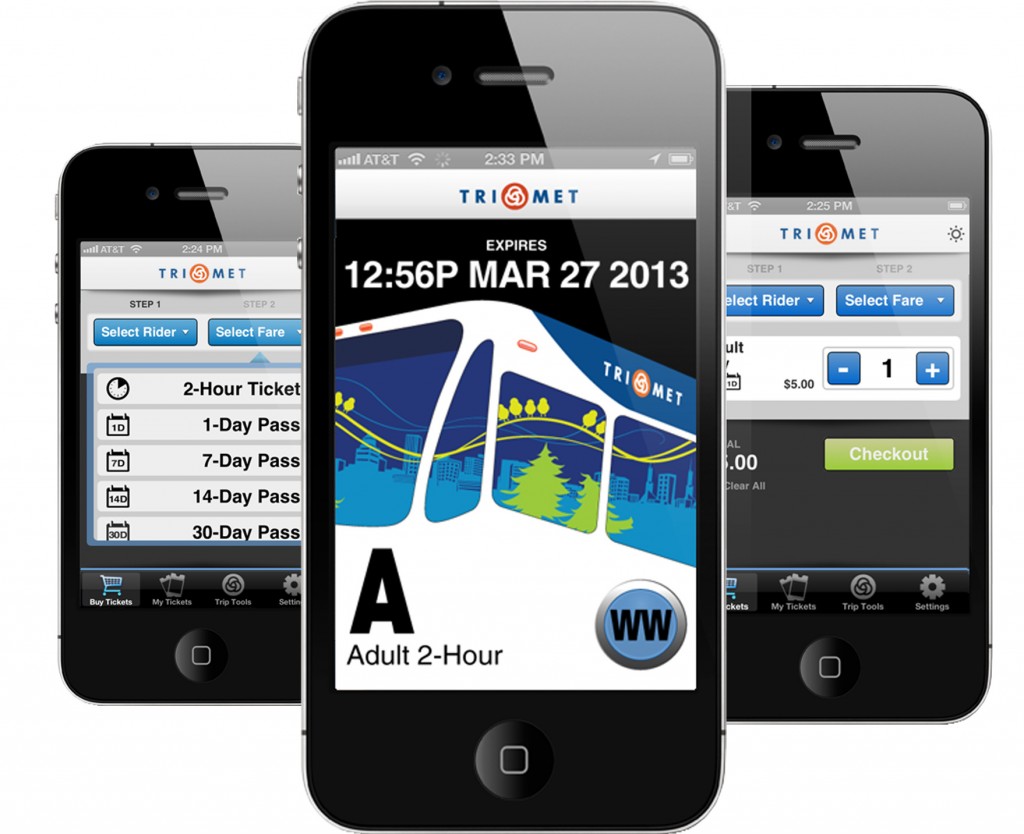 It's a great time to upgrade to Hop, with virtual Hop cards now available for Android and iPhone. TriMet is making it easy for riders to swap their mobile and unvalidated foil-stamped paper tickets for Hop at ticket exchange events scheduled through the rest of the year. The events are just one way to trade in old tickets and get a free Hop card–a physical plastic card or virtual card for your mobile wallet–loaded with equal value. TriMet plans to phase out most non-Hop paper and mobile tickets and passes by Dec. 31, 2019. Hop saves you time and money over mobile and paper tickets, so why wait to make the switch?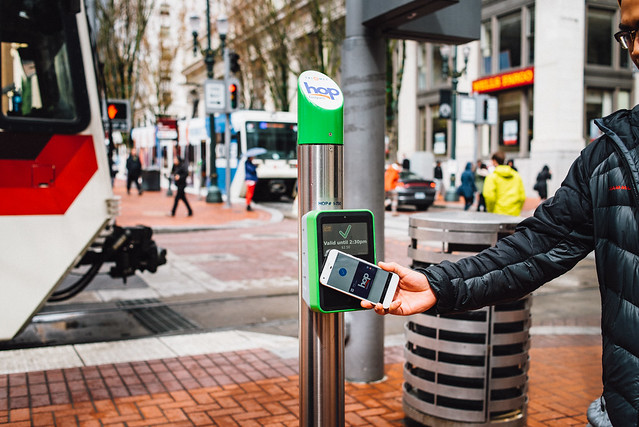 August ticket exchanges
Tuesday, August 13 – Happy Valley Public Library, 3:30 p.m. – 6:00 p.m.
Wednesday, August 21 – Midland Public Library, 3:30 p.m. – 6:00 p.m.
Saturday, August 24 – Pioneer Courthouse Square, 9:00 a.m. – 1:00 p.m.
Click here for additional information, September events and more.
TriMet will continue to sell validated paper ticket receipts printed on buses, LIFT tickets and passes and paper Hop tickets sold at machines on rail platforms.
More ways to trade in tickets
TriMet Ticket Office
Does your commute take you by or near the TriMet Ticket Office at Pioneer Courthouse Square? Plan a trip to turn in your mobile or unvalidated, foil-stamped paper tickets for Hop! The ticket office is open Monday through Friday from 8:30 a.m. until 5:30 p.m.
USPS Mail
For riders with unvalidated, foil-stamped paper tickets only, you can also make the switch to Hop by mail. Download and complete this form, then send it, along with your tickets to the TriMet Ticket Office.
Ticket exchange events
We have many events planned through the summer and fall to help you exchange your mobile and paper tickets for Hop. Find the list at trimet.org/ticketexchange, and keep checking back for more!
Earn passes with Hop as you tap for every ride
With Hop, you earn passes as you ride, so there's less upfront cost. Plus, you avoid paying for rides not taken, which also saves money. Hop guarantees you'll never pay more than you should to use transit and offers benefits like lost-card protection for registered accounts.
Remember to tap your Hop card with every ride. Hop readers are located onboard buses and streetcars and outside on the platform at MAX, WES and The Vine stations. The tap is your proof of purchase.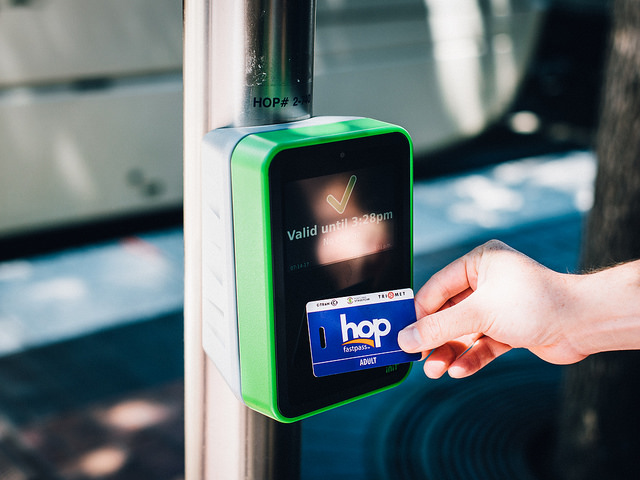 Start Hopping with your phone!
Hop makes it easier than ever to pay your fare, especially with your smartphone. In May, Hop became the first transit fare card in North America to launch in Apple Wallet. We also made history when we worked with Google to offer the first virtual transit fare card available within Google Pay globally. Talk to a customer service representative at a ticket exchange, visit myhopcard.com or give us a call at 1-844-MYHOPCARD to learn how to go virtual. Riders using their phone to pay should keep it charged at all times.
Taking steps toward the future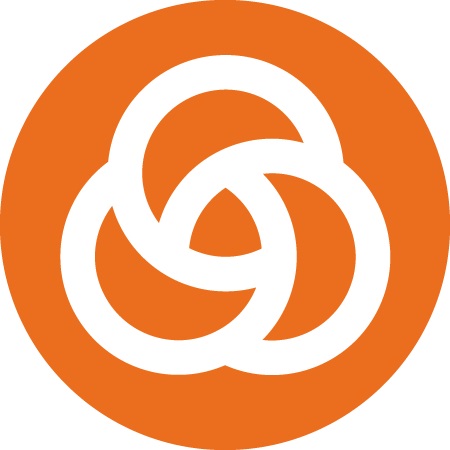 TriMet's Mobile Tickets App, launched in September 2013, was an important stepping-stone for Hop Fastpass®. Our Hop electronic fare system went public just four years later and has received international recognition for its cutting-edge technology, security and unique rider benefits. Use it to pay fare on TriMet, C-TRAN and Portland Streetcar. Just remember to tap with every ride. Hop makes riding transit more affordable and equitable. You always get the best fare, never pay for rides you don't take and don't have to pay for a month pass upfront. Learn more at myhopcard.com.