Tickets – check! Lawn chairs – check! Sunscreen – check! Plan to take TriMet – check!
Before you pack up and head to Tom McCall Waterfront Park for the music, food, festivities and fireworks, make a plan to take TriMet! The Waterfront Blues Festival is billed as the largest celebration of its kind west of Mississippi, and on Thursday, July 4, it ends with a spectacular fireworks show, said to be the largest in Oregon. Make a plan to get there and back safely with TriMet, and you'll avoid the frustration of driving and probably pay less than you would for parking or using a ride hailing service.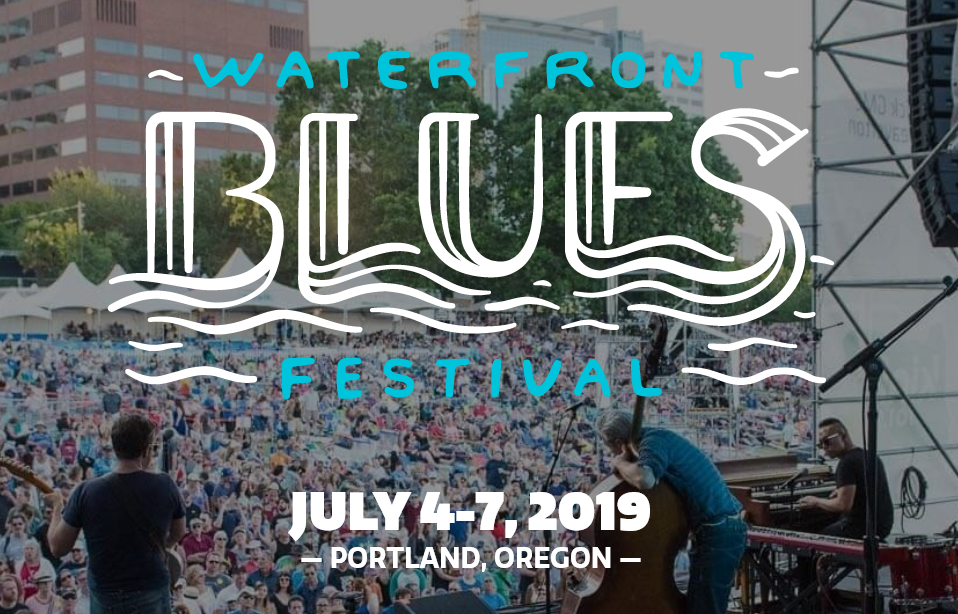 Celebrate with TriMet
TriMet offers plenty of options to get to Downtown Portland and Tom McCall Waterfront Park. All MAX lines and up to 20 bus lines serve Portland City Center. Some bus stops are just steps from the Blues Festival gates. MAX isn't far away, with a number of stations a short walking distance from the venue.
On the Fourth of July, TriMet buses will be running on Sunday schedules, and MAX trains will follow Saturday schedules. We'll have additional buses and trains on standby to help riders get where they need to go after the fireworks celebration. Vehicles may be crowded, so please be patient and plan some extra time.
The dazzling fireworks show is set to begin just after 10 p.m. on Thursday, July 4. Blues Fest ticket-holders can watch from Waterfront Park, but for those who just want to see the show, Tilikum Crossing is a popular spot. Please stay alert around buses and trains, and respect the marked pedestrian and bike lanes on the bridge. Pedestrians should not block cyclists. We want everyone to have a good time.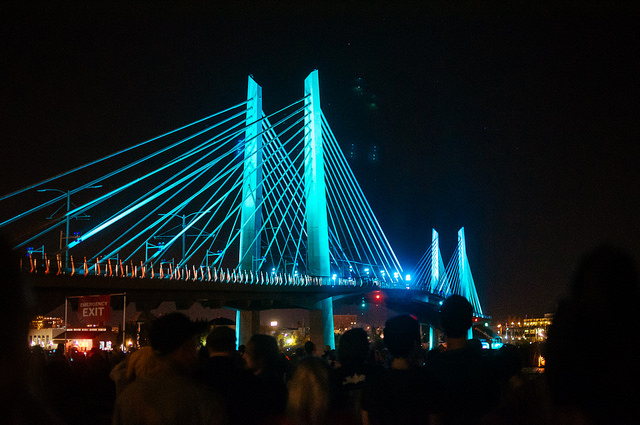 The Hawthorne Bridge will be closed to vehicles for the fireworks show. Three TriMet bus lines – 2, 6 and 14 – will be detoured to the Morrison Bridge from 8:15 p.m. until the fireworks conclude. Check trimet.org/alerts to stay on top of service-related impacts.
Whether you go by bus, train or a combination, TriMet makes it easy. Use our interactive Trip Planner for step-by-step directions from your doorstep to the main event. Transit Tracker shows you when the next bus or train will arrive. Fare is required for all riders age seven and up.
Hop Fastpass®
Hop Fastpass® is the electronic fare system for TriMet, C-TRAN and Portland Streetcar. Pick up a Hop card and load funds for fare at more than 500 locations across the region or download the Hop mobile app and get a virtual Hop card, now available for iOS and Android operating systems. Load funds and tap your card to a Hop reader with every ride. Your tap is proof of fare.
Did you know that Hop makes it easy for less frequent riders to purchase fare? If you have Apple Pay, Google Pay or Samsung Pay, just tap your phone to one of the green Hop readers to securely pay an Adult fare using a credit or debit card in your mobile wallet.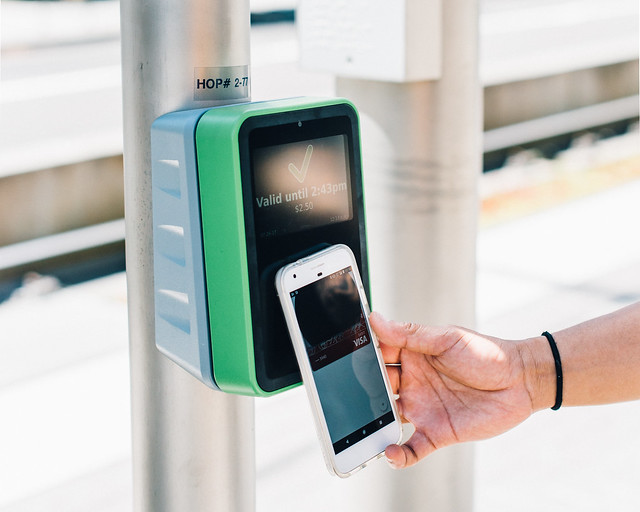 Make safety part of the celebration
TriMet wants the Blues Festival and the Fourth of July celebration to be memorable for all of the right reasons. Be visible and keep your children close so that you aren't separated. Look up from your smartphone or device and look both ways before crossing streets or tracks. Obey crossing signals. Once you've paid fare and boarded TriMet, please be courteous. Remember to give up priority seating for Honored Citizens and people with disabilities or special needs. Finally, if you see something suspicious, say something. Notify your operator or call 9-1-1.