TriMet riders should plan an extra 30 to 60 minutes as fleet arrivals and departures lead to bridge lifts
TriMet urges riders to plan ahead for delays as the Rose Festival Fleet–a tradition dating back to the start of the festival in 1907–pulls into port. This year, the ships are scheduled to arrive on Wednesday and Thursday, June 5 and 6, and depart Sunday and Monday, June 9 and 10.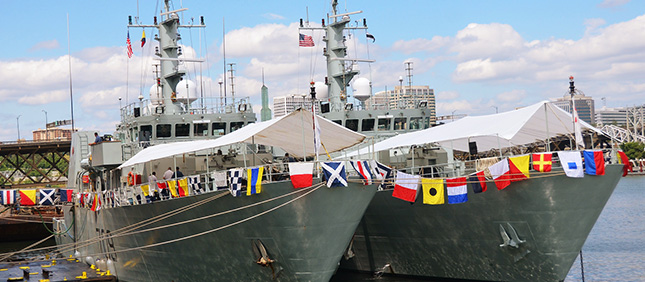 Bridge lifts hold MAX trains, detour bus lines
Getting the big ships into town takes bridge lifts that lead to detours and delays for TriMet buses and major delays for MAX trains. All MAX lines cross the Steel Bridge and will be stopped as long as the bridge is up. Since it is not known how long the bridges will be lifted, TriMet encourages riders to be flexible. Build in an extra 30 to 60 minutes for trips during the Wednesday and Thursday afternoon commutes, as well as the Monday morning commute.
During the lifts, MAX trains and buses will hold at stations and stops near the river. If the lifts go beyond 15 minutes, trains may need to turn back and riders may need to use shuttle buses to cross the river. The disruption near the river will affect service throughout the system, so all MAX riders should plan ahead and plan extra time during the arrivals and departures.
Bus lines that travel across the Broadway, Steel and Burnside bridges–4, 8, 12, 17, 19, 20, 35, 44 and 77–may need to detour to other bridges. Plan an extra 30 minutes for trips as those detours will delay buses throughout the lines. If possible, consider taking other bus lines that cross the river only using other bridges. Our Line 24-Fremont/NW 18th now crosses over the Fremont Bridge. Lines 2, 6, 9, 10, 14, 15, 30 and 66 use Tilikum Crossing, Hawthorne and Ross Island bridges. View maps and schedules at trimet.org.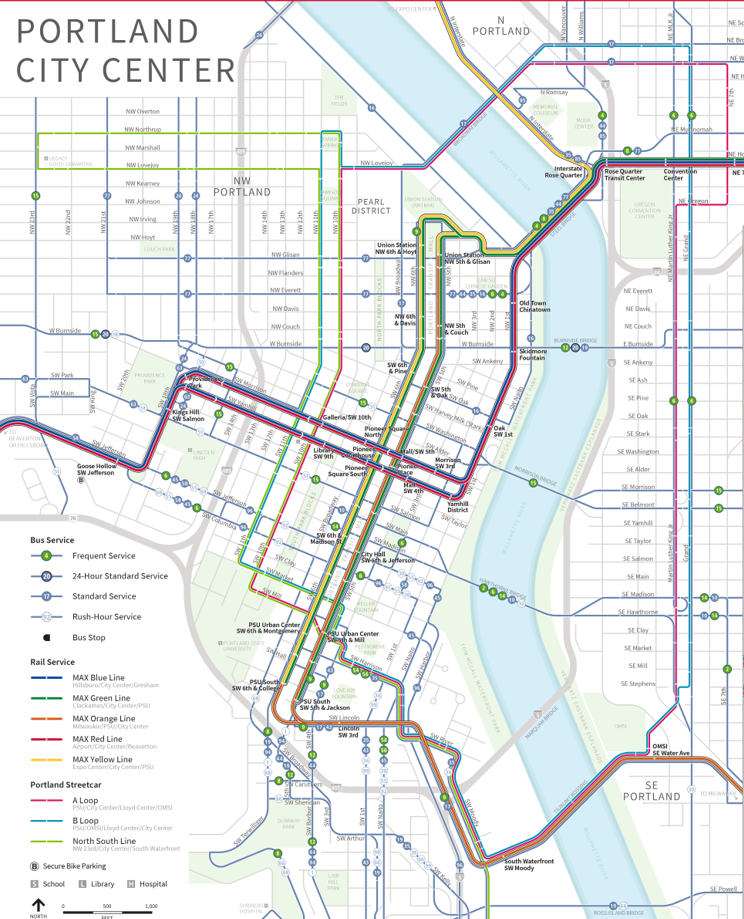 Check trimet.org/alerts before heading out during the fleet arrivals and departures as service may change.
Junior Rose Festival Parade
Additionally, the Junior Rose Festival Parade will take place in the Hollywood District on Wednesday, June 5, from 1-2 p.m. Three bus lines – 12, 75 and 77 – will be detoured for the parade from about 11:30 a.m. through 3 p.m. View more Rose Festival service information at trimet.org/rosefest.
Heading to the waterfront? Take TriMet!
To get an up close view of the fleet while docked along Waterfront Park, hop on TriMet. All MAX lines and some 20 bus lines serve the Portland City Center and will drop you a short distance from the waterfront. Get information about the tours, hours and restrictions at rosefestival.org and plan your trip using TriMet's online Trip Planner.
Please remember fares are required throughout the TriMet system. We have many convenient ways to pay. Learn more at myhopcard.com.
We're here to help
Need help getting around on the TriMet system? Our Rider Support team is available 24 hours a day via text message at 503-238-7433 and on Twitter at @trimethelp. You can also call 503-238-RIDE (7433) seven days a week between 7:30 a.m. and 5:30 p.m., or use our online form.