TriMet's fiscal year 2020 budget brings riders more bus service, increased security and fare enforcement and improvements to speed up buses and trains and keep them on time. The TriMet Board of Directors adopted the agency's FY 2020 budget on Wednesday, June 26, 2019. It includes $685.2 million for day-to-day operations and more than $300 million in capital and operating projects to make our transit system better. For the seventh year in a row, TriMet does not plan to increase Adult fare. The adopted budget takes effect July 1, 2019 and runs through June 30, 2020.
More service
The coming year will bring a 2.2 percent increase in bus service hours. That adds up to more than 1,000 additional weekly hours of buses connecting riders to jobs, educational opportunities, services and entertainment.
Coming in September 2019
New service on Sundays on Line 30-Estacada and Line 32-Oatfield
New service on weekends, as well as more trips on weekday mornings, afternoons and late nights on Line 74-162nd Ave
Improved routes on Line 19-Woodstock/Glisan to decrease delays and keep buses on time
Better schedules on eight bus lines to keep buses on time and create easier transfers
Better schedules on all MAX lines to improve transfers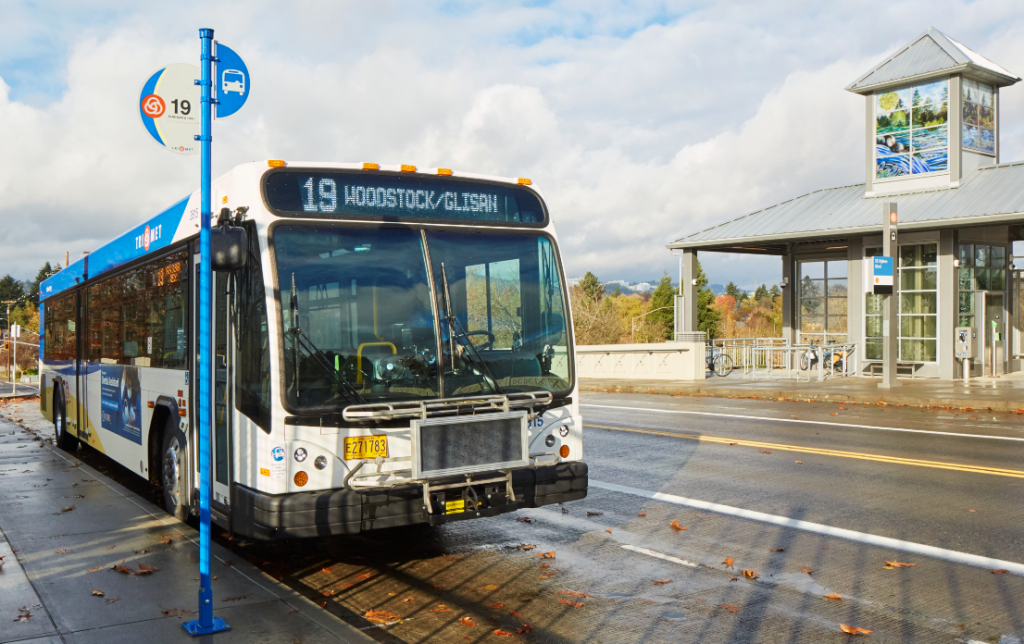 Coming in March 2020
More buses at more times on Line 20-Burnside/Stark and Line 76-Beaverton/Tualatin as they upgrade to Frequent Service
New service on weekends, as well as more trips on weekday mornings, afternoons and late nights on the current Line 42-Denney/Hall route
Adjusted schedules on other lines to keep buses on time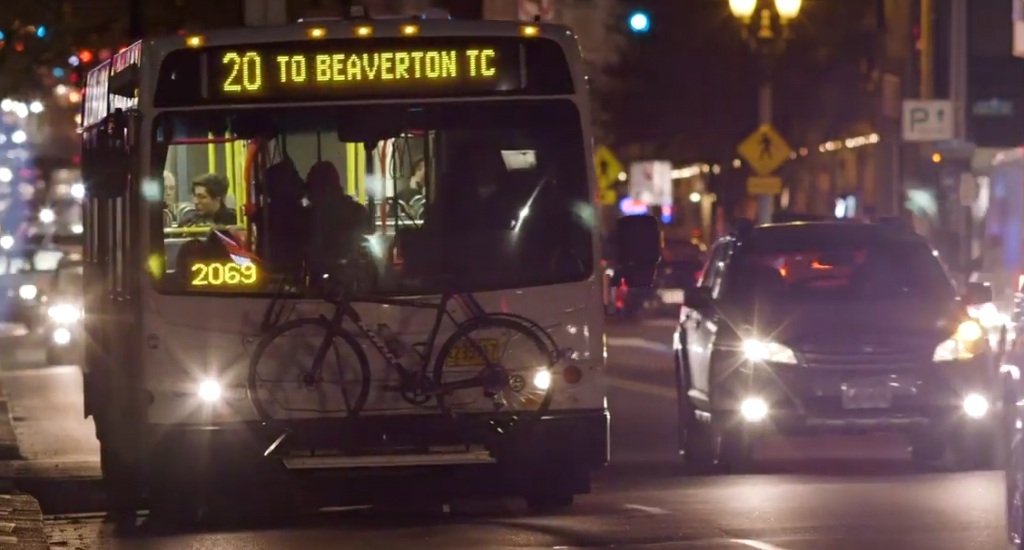 More safety and security
The coming year will bring more people and efforts dedicated to keeping the transit system safe and enforcing the TriMet Code, including the fare requirement.
Increased security presence
More contracted security officers patrolling the system up to 4,000 hours a week, providing help and direction to riders
Contracted security officers assisting fare enforcement operations, educating riders about the rules for riding
Increased fare enforcement
11 new, dedicated fare enforcement staff
More strategic fare inspection operations teaming TriMet staff with contracted security officers to expand fare checks
More improvements
The coming year will bring more new and as-new vehicles, more physical improvements to keep buses and trains running on time and the start of construction on a new type of bus service.
New Vehicles
71 new buses
5 more all-electric buses
The first newly rebuilt MAX Type 2 & 3 trains enter service
Manufacturing of the next generation of MAX trains that will begin service in 2021
47 new LIFT paratransit buses and vans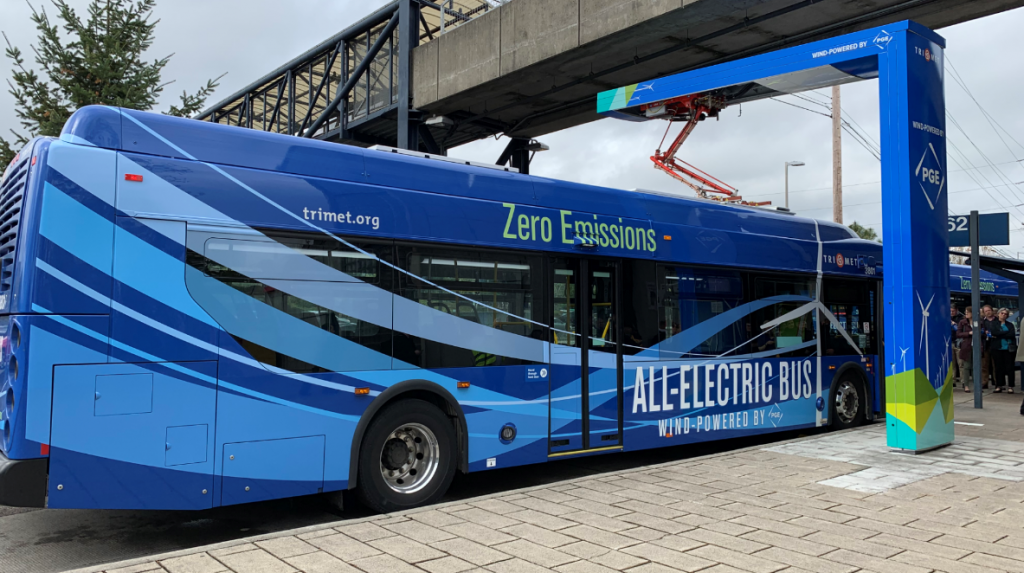 New Transit Improvements
Major MAX improvement projects in Lloyd, Gresham and Steel Bridge areas
Elevator improvements at Sunset Transit Center and Washington Park
Contributing $7.2 million to partnerships with Metro, cities and counties to speed up buses and move them around traffic congestion
New Service
More access to transit
The coming year will bring more equity, reduced fares and free fares for those struggling financially.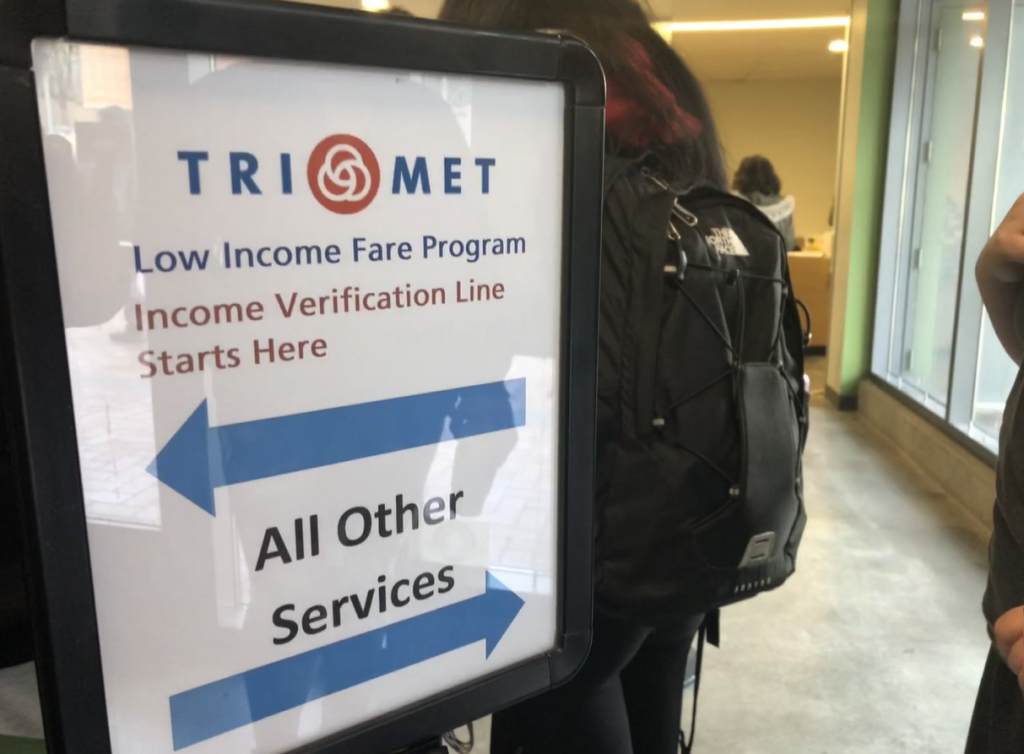 Some $2 million in free fare grants provided to community based organizations and nonprofits to help those in need
Continuation of the low-income fare program that allows those earning up to double the federal poverty level to qualify for TriMet's Honored Citizen reduced fare
Further rollout of the Hop Fastpass® electronic fare system, which lets riders earn month passes without the upfront cost.
Keeping TriMet moving
Fiscal year 2020 will be the first full year of funding from Keep Oregon Moving, the first dedicated statewide funding for transit championed by Gov. Kate Brown and the 2017 Legislature. From that, we expect to receive about $40-50 million in funding each year. TriMet's transit operations and coming improvements are funded primarily by three sources: payroll tax revenues (60.1 percent), passenger revenues (16.1 percent) and federal and state funds (19.6 percent).
Wages and pay equity
The proposed budget includes a non-union merit increase of up to three percent as well as a pool of 0.75 percent to address pay equity. It also includes the effect of the three union wage increases in the current Working and Wage Agreement, the third of which was in December 2018. The current contract expires in November 2019.