We're adding more convenient and cost-effective TriMet service for parade days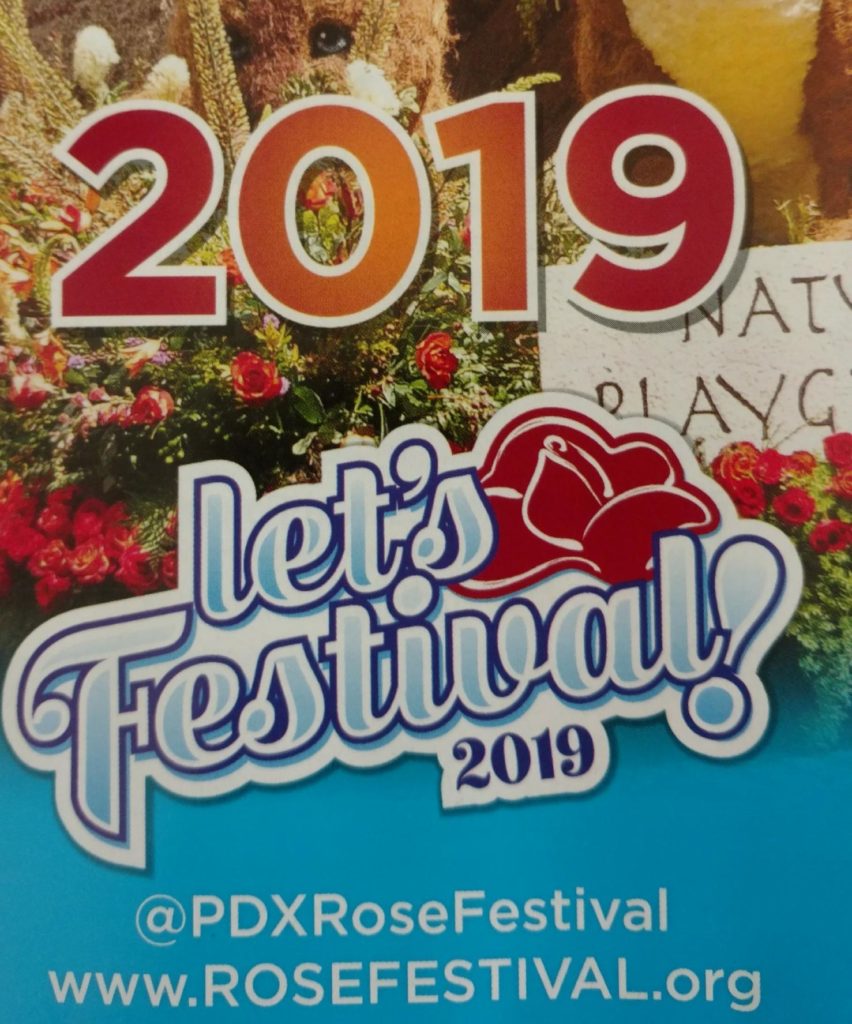 Let TriMet chauffer you past congestion and parking hassles when the 2019 Rose Festival opens for business. We're old pros when it comes serving the hundreds of thousands of festival goers that choose and trust TriMet to safely and conveniently get them to and from the festivities. "Let's Festival" is the theme for this year's Rose Festival, and the fun begins Friday, May 24 at 5 p.m. with CityFair at Tom McCall Waterfront Park. Up to 20 bus lines and all MAX lines serve Portland City Center, and drop you a short distance from Waterfront Park. Some bus lines let riders off steps from the gates.
Joining festival fun via TriMet is simple, convenient and inexpensive
TriMet is user-friendly with online tools offering maps, directions, real-time arrival information and service alerts. Our Rider Support team is also available 24 hours a day, seven days a week via text message at 503-238-7433 and on Twitter at @trimethelp. Here are some tips to make your trip aboard TriMet easy: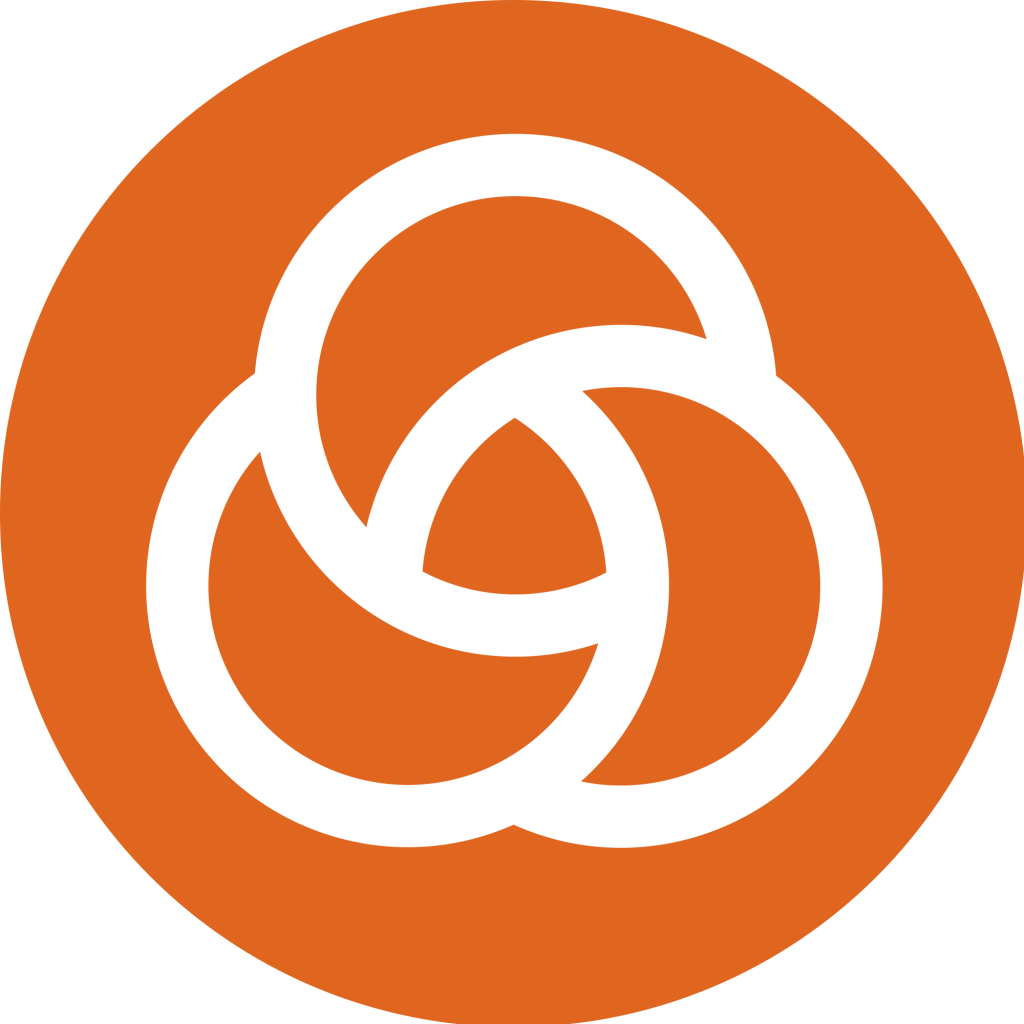 Our interactive TripPlanner lets you easily plan your trip with step-by-step directions.
Our free Park & Rides make it simple to connect with a ride on TriMet. During big events like the Rose Festival parades, our Park & Rides closest to Portland City Center can fill up early. Check out our Park & Ride locations to learn about options that work best for you.
Fares are required on all TriMet vehicles and paying is easy. Options include paying with your phone, purchasing a Hop card and loading value on it or using our self-service ticket machines that are located at rail stations.
You can buy a 2½-Hour Ticket or 1-Day Pass on the bus using cash. Just insert coins or bills (exact change only) into the fare box when you board. Note: Operators cannot give change.
Adult fare is $2.50 for a 2½-Hour Ticket and $5 for a 1-Day Pass. Day passes for youth (ages 7-17) and honored citizens (ages 65+) cost $2.50, and children six years and under ride free.
Everybody loves a parade!
At the heart and soul of every Rose Festival, are the parades – colorful centerpieces that bring hundreds of thousands of revelers together in Downtown Portland. If you're planning to be part of the fanfare, you'll want to ride TriMet to beat the traffic congestion and parking blues. Plan ahead and allow extra time while traveling to all parades.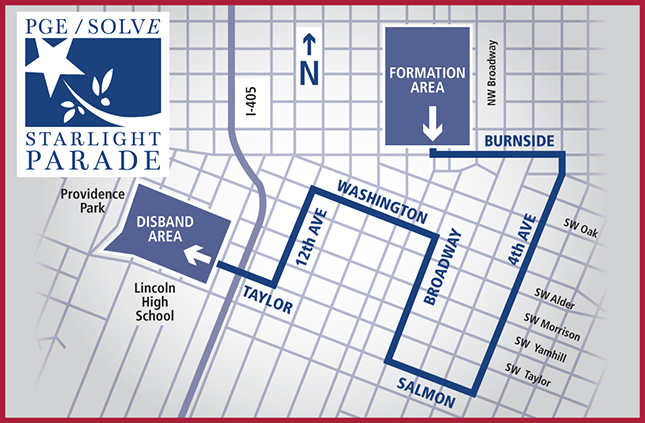 The marching fun kicks off with the Portland General Electric/SOLVE Starlight Parade at 8:30 p.m. Saturday, June 1. The event draws more than 325,000 spectators to Downtown Portland, many of them, choosing to take transit rather than fight traffic in their own vehicles. Be patient and expect some delays at MAX stations around downtown, especially after the parade when everyone leaves the area at the same time.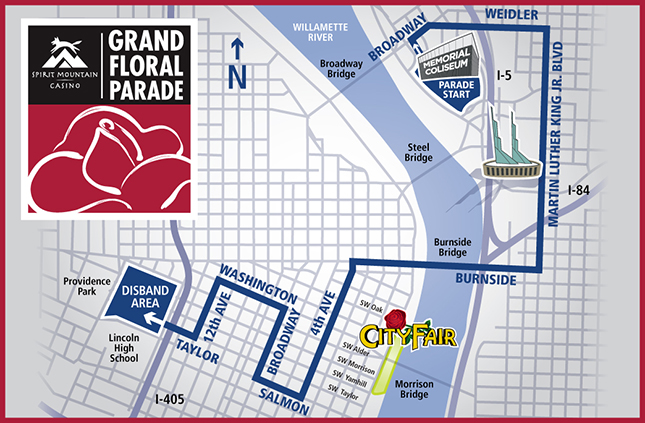 The Spirit Mountain Casino Grand Floral Parade happens one week later, Saturday, June 8 from 10 a.m. to about 2 p.m. It also draws hundreds of thousands parade-goers to downtown, so it's understandably one of TriMet's busiest days of the year. Plan ahead and go early to that parade as well. We'll have staff out and about to help you navigate to, through and home from both parades.
The Rose Festival Junior Parade is a celebration for the children. It will wind through streets in the Hollywood District on Wednesday, June 5, from 1 p.m. to 2 p.m.
Transit tips for parade days
Plan extra time and go early. Some bus lines will be detoured and buses and trains will experience delays at times during the parades.
Extra MAX trains will be in service for the Starlight and Grand Floral parades. Expect longer than usual waits for trains once the parade is over as everyone begins to head home at the same time.
All buses will run Saturday service schedules on Starlight and Grand Floral parade days.
Special express buses will run between the Lloyd Center/NE 11th Ave MAX Station and downtown before and after the Starlight Parade. Get details at trimet.org/rosefest.
Bring your patience but avoid bringing big strollers, coolers or bicycles on MAX. Finding extra space on trains may take time.
All aboard for a shipshape Fleet Week!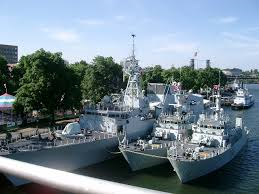 Take TriMet to visit the Rose Festival Fleet when it pulls into port at the Portland Waterfront. Ships begin arriving Wednesday, June 5 and are scheduled to depart Monday, June 10. Plan ahead for delays while bridges lift as the ships come in and leave. This will affect all MAX lines as well as buses that use the Broadway, Burnside and Steel bridges. Our crews will be monitoring the lifts and adjusting service as necessary.
Have fun, but be safe
TriMet wants your Rose Festival fun to be enjoyable for all of the right reasons. Please remember to be safe. Stay alert and pay attention around buses, trains and other vehicles. Look up from your smartphone or device and look both ways before crossing streets or tracks. Obey signals. Be respectful of operators and other riders, and do not be disruptive on board. If you see something suspicious, say something. Text our Rider Support team at 503-238-7433, alert a TriMet employee or a security officer. If it's an emergency, call 911. If you can't call, text 911.