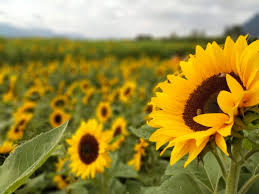 On the heels of unveiling what is believed to be the nation's first electric buses fueled exclusively by wind power, TriMet is taking a look at another clean energy innovation. Starting in May, the agency will begin testing an emerging fuel known as "renewable" or "green diesel." Renewable diesel performs just like petroleum, but it contains no fossil carbon. The test is one more way TriMet makes every day Earth Day.
"Everyone can breathe a little easier when the largest transit agency in the state of Oregon is studying innovations like these," said Doug Kelsey, TriMet's General Manager. "We're part of this community, and the state of the environment matters to us. We have and will continue to seek opportunities to maximize our performance while lowering our carbon footprint."
Diesel without fossil carbon
As its name suggests, renewable diesel comes from sustainable, living or recently living resources like natural fats, vegetable oils and greases. It produces fewer emissions, resulting in a cleaner, low-carbon fuel.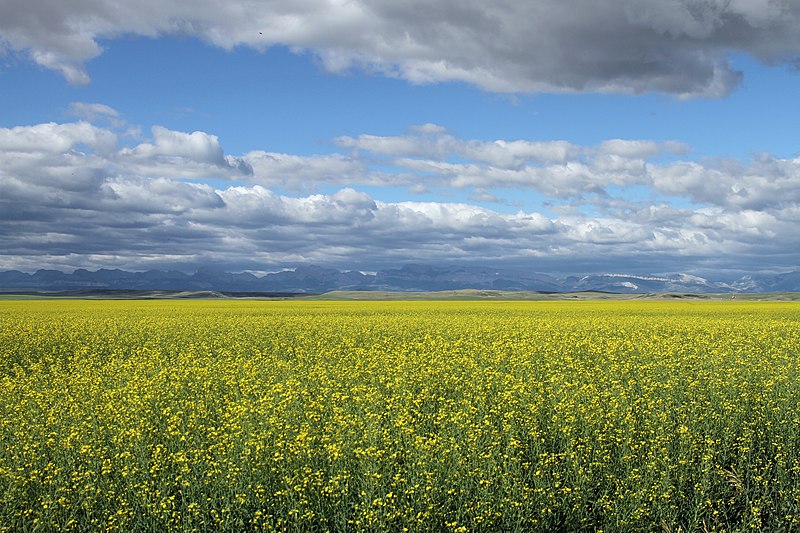 Our renewable diesel pilot project
We will conduct a four-month test of renewable diesel in 180 buses based out of our Powell Operating Facility in East Portland. Most of the nearly 700 buses in our fleet are equipped with Cummins engines, which have been certified 100 percent compatible with renewable diesel fuel. An independent assessment by Cummins found that when using renewable diesel, the release of particulate matter dropped by 30 to 90 percent.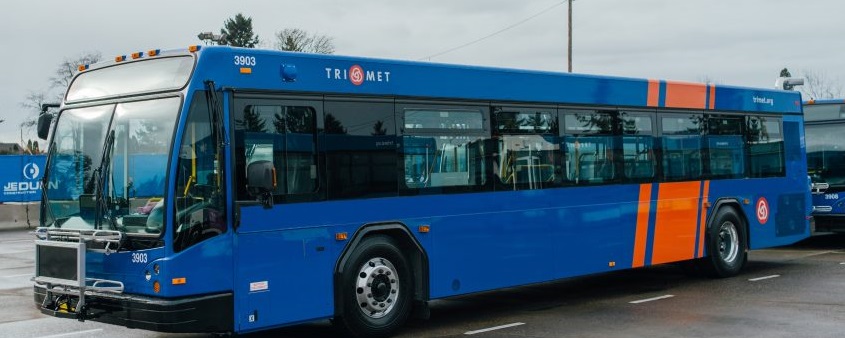 Understanding different fuels
In 2006, TriMet became a national leader in the advancement of cleaner energy fuel when we began testing B5 biodiesel in our fleet of LIFT paratransit buses. Today, all of our buses use biofuel. Like renewable diesel, it is made from vegetable oils or animal fats, but it's processed with oxygen, which presents some maintenance challenges. To optimize the performance of our buses, TriMet uses a blend of petroleum and biodiesel fuels.
Winds of change
TriMet has committed to a clean energy bus fleet by or before 2040. The transition began with the launch of our first all-electric bus earlier this month. The New Flyer Xcelsior CHARGE™ zero-emission bus will soon be joined by four matching buses that will run on Line 62-Murray Blvd in Washington County. When all five buses are in service, they'll create TriMet's first fully electrified bus route. The electric buses are powered by 100 percent wind energy from Portland General Electric (PGE).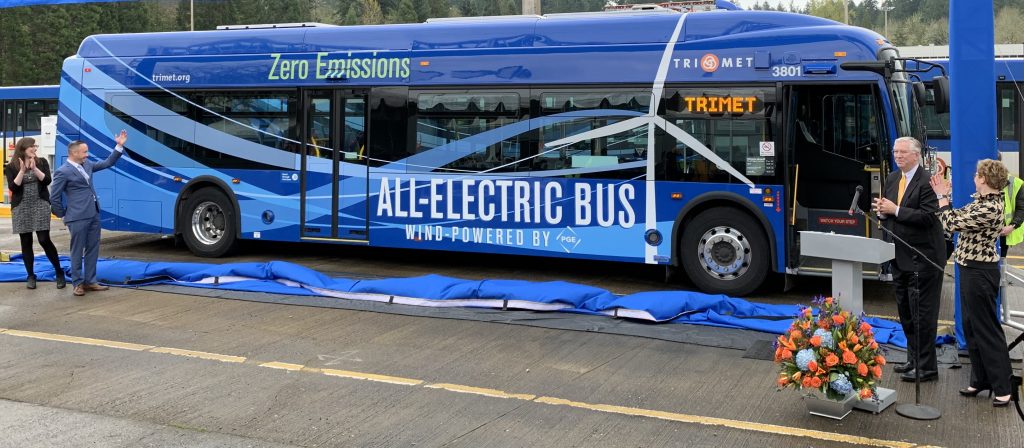 Seeing Green
TriMet helps reduce carbon emissions every time a person chooses to ride transit over driving their car. Combined, our bus, MAX and WES service eliminate about 210,000 car trips every day. That reduces carbon emissions by nearly 60 percent compared to driving your car alone and offsets the diesel emissions from our buses by about 21,000 metric tons per year.
TriMet reduces the need for many separate trips by private vehicles. The result is improved air quality, lower greenhouse gas emissions and less congestion. Our commitment to sustainability can be found across our transit system.
Tilikum Crossing wind turbines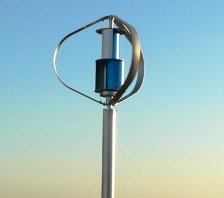 Earlier this spring, we started installing 12 wind turbines on the Tilikum Croissing, Bridge of the People. The turbines will generate electricity to power lights that will shine on the turbines at night. The project is a partnership with Portland State University. What we learn from it could be used in future transit projects.
Green Infrastructure
We planned, designed and built our MAX Orange Line with sustainable practices. Bioswales filter and slow storm water runoff along the line. At the SW Lincoln/3rd Ave MAX Station, an innovative eco-track provides a vegetated trackway that reduces runoff and flooding.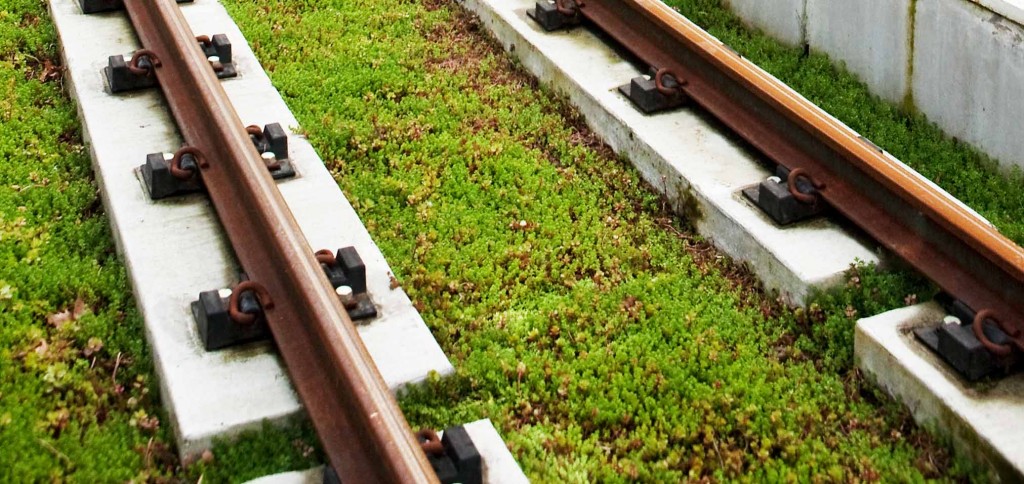 Powered by the sun
TriMet's solar panel array near Portland State University is the largest in Downtown Portland. It generates 64,000-kilowatt hours of electricity and saves tons of CO2 every year. We've also installed solar panels on Orange Line shelters.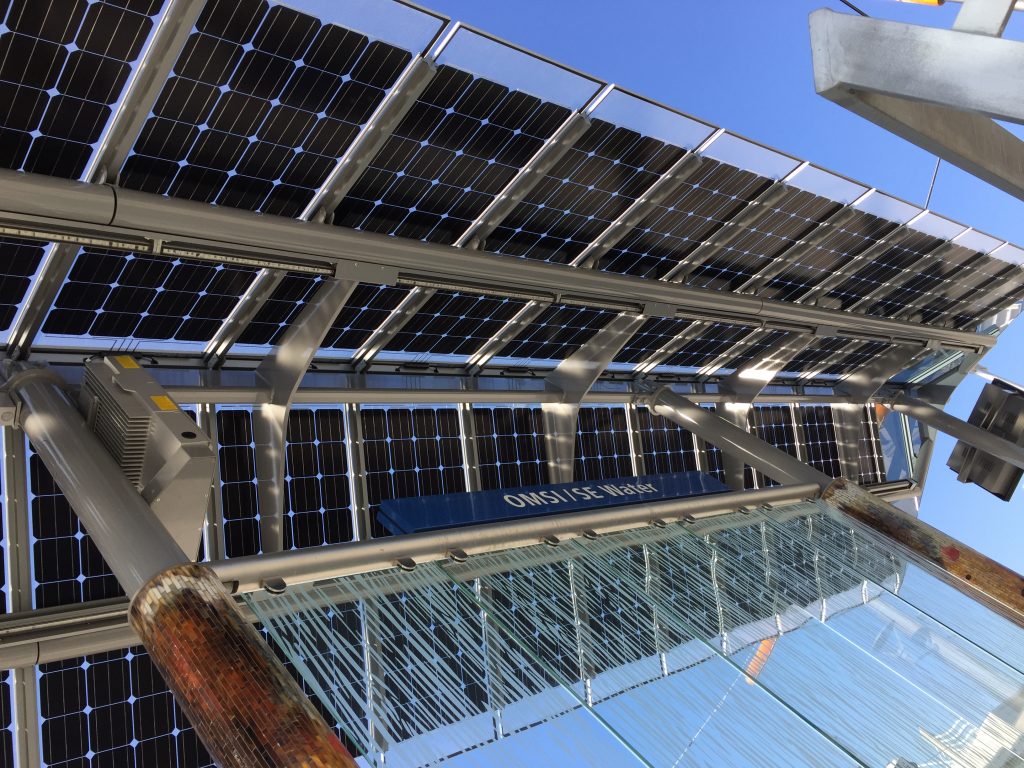 NASCAR-Inspired Cooling
The innovative electronic cooling system found on our newer buses reduces engine drag, maximizes horsepower and improves fuel economy by up to 10%. It also won us a Clean Air Excellence Award from the Environmental Protection Agency.
Hybrid Buses
We continue to test emerging technologies for our buses. Our fleet includes eight diesel-hybrid buses that can operate in fully electric mode. Hybrids have about 20 percent better gas mileage than standard buses.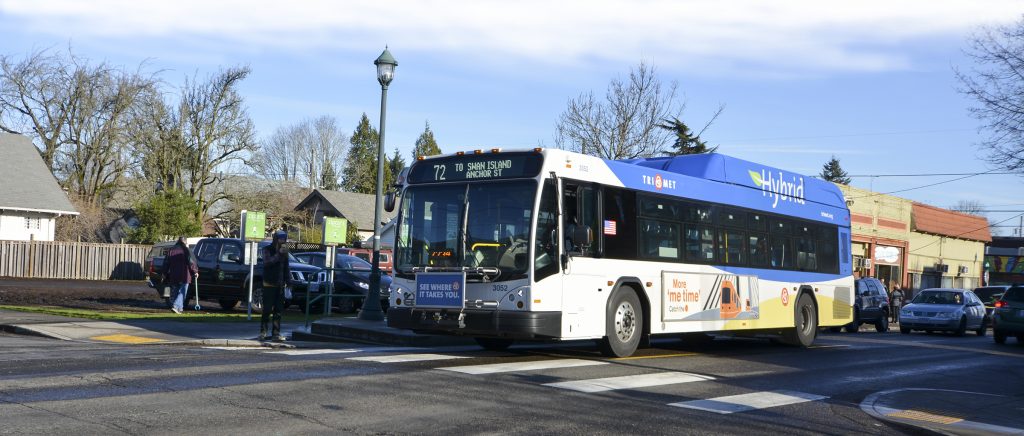 Regenerative Braking
Our hybrid  buses, select MAX train and new electric buses have regenerative braking. This means when the vehicle slows, kinetic energy is captured and can be used immediately or stored in the battery for later use.

Earth Day every day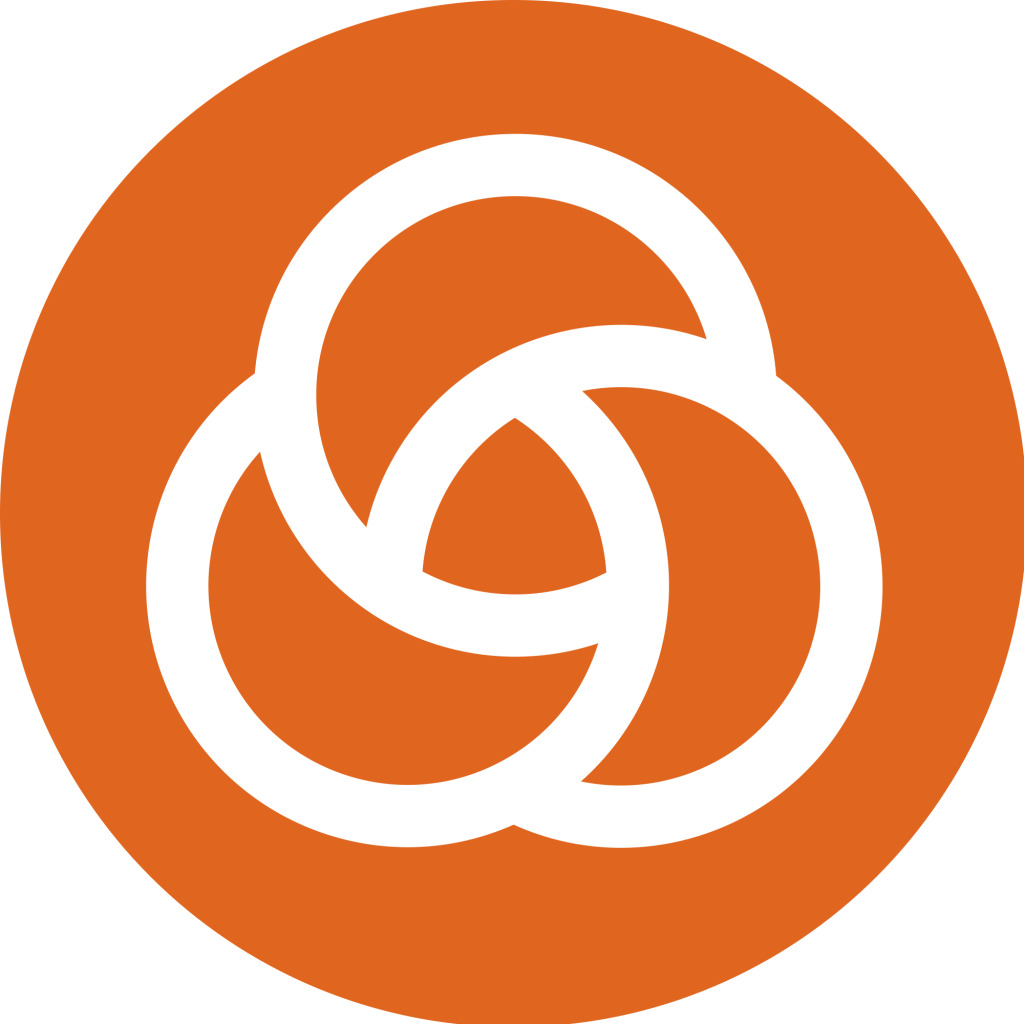 At TriMet, we aim to make every day Earth Day. One of the most effective ways you can help is by taking the bus, MAX or WES instead of driving in a car, alone. Every time you ride – you are doing your part to make a difference in our community. Learn more about our sustainability efforts at trimet.org/sustainability.