Events in Beaverton and Gresham give riders convenient options for transferring paper ticket value to Hop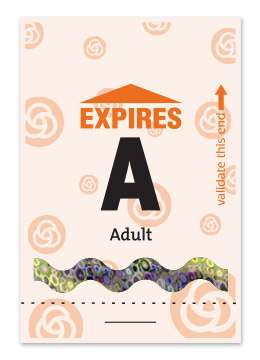 TriMet wants to help our riders save on their transportation costs, so we've added two more events where you can exchange unvalidated, foil-stamped paper tickets for value loaded onto a free Hop Fastpass® fare card. Our Hop transition team will be available to transfer funds and answer your questions at the Beaverton City Library on Friday, March 8 from 3:00 p.m. – 5:30 p.m. and at Gresham City Hall on Thursday, March 21 from 3:30 – 6:00 p.m. With more events, riders get even more options for switching to Hop, so they can keep riding and start saving.
TriMet ticket exchange events – by the numbers
So far this year, our riders have used TriMet ticket exchange events to transfer $3,411.25 in paper ticket value to Hop cards. They turned in:
801 Adult tickets
562 Honored Citizen tickets
14 Youth tickets
1 LIFT ticket
Why do it?
Hop offers benefits you just can't get with paper, including: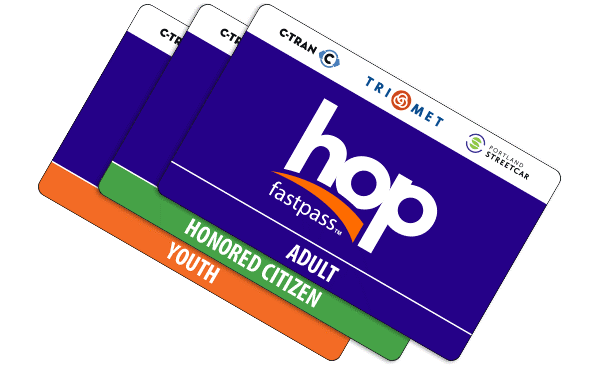 The ability to earn day and month passes as you ride with lower upfront costs.
500+ locations to reload fare, as well as online at myhopcard.com and the Hop mobile app.
Lost card protection and options like auto-load for registered accounts.
Ticket exchange details
We can accept up to $250 worth of unvalidated, foil-stamped Adult, Youth or Honored Citizen tickets at the exchange events. Since monthly passes as well as 7-, 14- and 30-day passes come pre-validated, they cannot be exchanged.
Can't make it to Beaverton or Gresham? There are plenty of ways to make the switch:
At the ticket office — Tickets can be exchanged at the TriMet Ticket Office during normal business hours. We're open Monday – Friday from 8:30 a.m. – 5:30 p.m.
By mail — Send us your tickets valued up to $250, and we'll send you a Hop card loaded with equal value or credit the ticket value to your existing Hop account. Include this form with your tickets.
At a future event — We'll be hosting more special events throughout the year. Visit trimet.org/ticketexchange and check our TriMet Facebook page to find an event near you.
Another option?
Simply use your remaining paper passes and then make the switch to Hop.
Hop Fastpass®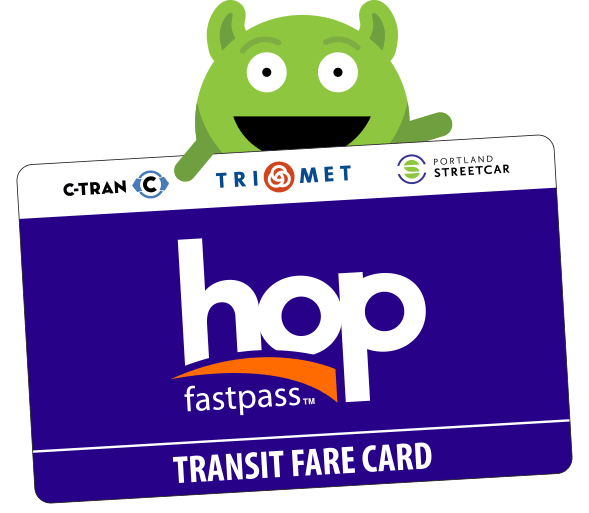 TriMet and our transit partners, C-TRAN and Portland Streetcar, launched Hop Fastpass® on July 17, 2017, introducing a better way to pay across the Portland-Vancouver Metro area. Hop's state-of-the-art electronic fare system provides automatic benefits, and we're working to make it even better. Hop now offers mobile payment and virtual card options, and soon, all of our ticket vending machines will dispense disposable tickets, enabled with Hop technology. Go to myhopcard.com to learn about Hop, including answers to common questions, how-to-videos and more!