Take a moment on Monday, March 18 to show appreciation for the operators who help keep our region moving
"My car just broke down a couple of days ago. Your driver picked me up at Gresham TC. She got me safely to work and on time. She had a great personality and was very helpful, personable and polite. She is a shining light at TriMet. She treated everyone with kindness while paying attention and operating the bus. I'm calling you guys with a smile now when I was frantic before. I'm about to cry (happiness). Something so small like that can change your whole perspective for the day. Thank you."

– Rider Leah to Line 2-Division bus operator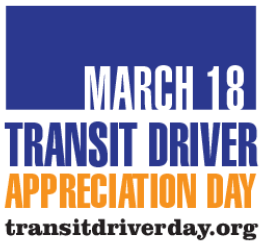 Early in the morning and late at night, day after day, TriMet's bus and train operators are there for you. They're driving safely, watching for the unexpected, keeping on time and getting you where you need to go. They're the heartbeat of our community, often the first to greet you in the morning and the last to wish you a good night. They're the friendly but sometimes anonymous faces at the helm of TriMet's buses and MAX trains and the operators at the controls of the City of Portland's streetcars. They're the operators assisting riders on our LIFT paratransit service and the conductors on WES Commuter Rail. They're drivers, but they're much more. They're our relatives, neighbors and friends. In addition to a safe, comfortable ride, they offer help, often accompanied by a kind word or a smile. We know our riders value our drivers. Show them just how much you care with a courteous gesture on Monday, March 18 — Transit Driver Appreciation Day.
Serving our busiest bus line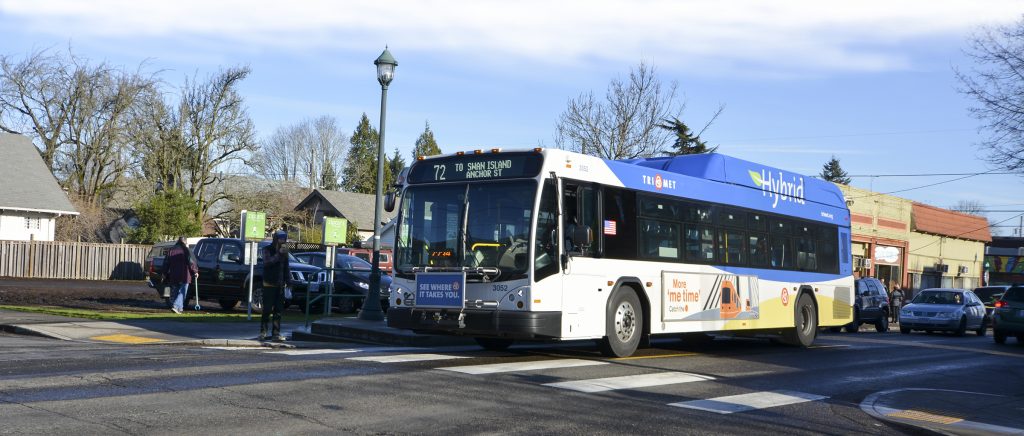 Line 72-Killingsworth/82nd Ave is the busiest bus line in our system, providing more than 14,000 trips on an average weekday. The line starts in North Portland with service to Swan Island, Jefferson High School and PCC Cascade before following Killingworth Street to 82nd Avenue, turning south and traveling to Clackamas Town Center in Happy Valley. It's one of our Frequent Service bus lines, with buses arriving every 15 minutes or better most of the day, every day. With so much service and so many riders – there are countless opportunities for our operators to connect with the public. Some riders show their appreciation through commendations. Here's what they're saying about operators on Line 72:
"Last week I was running a few errands and went to Walmart. As I was getting close the #72 bus stop, the male driver smiled and waited a few seconds. I'd know that smile anywhere. Around the holidays, we spoke briefly about his daughter wanting a cell phone. The look on his face when he talks about his children is priceless. This man served our country. His smile can light up a dark tunnel. There's something about his character that speaks multitudes. I also observe the way he treats other passengers. TriMet, you struck gold by having him on your team." – Bella
"I ride the 72 nearly every day, and there is a wonderful, happy, lovely lady who drives my bus almost every morning. I am always so happy to see her! She always has a kind word and smile on her face. I just want TriMet to know they have the best driver I've ever had. She deserves a raise!" – Cezanne
"Her name is Becky. She was on bus #72. We had been out to Salvation Army to get some bargains. Our arms were full, and bless her heart, she waited for us. She waited maybe 30 seconds. I'm 80 and my friend is 88, and she waited for us! That's just above and beyond. She smiled and said, 'Thank you for riding the bus!'" – Ramona
"I want to tell you about a driver I had earlier today. It was on the #72. He was so polite, nice and very professional. He was also very helpful to people who needed extra time." – Deena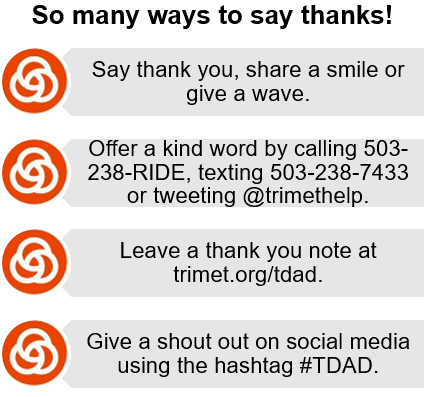 With 85 bus lines and five MAX lines serving the greater Portland region – stories like these aren't the exception. Across our system, nearly 1,600 operators provide some 310,000 trips each day. That's more than a third of a million opportunities to show your gratitude for the work they do. On this Transit Driver Appreciation Day, remember to say "thanks," share a friendly wave or a warm smile with every operator you see. You never know, they just may be the one behind the wheel or at the controls the next time you ride. Compliments can also be called in to 503-238-RIDE, texted to 503-238-7433, tweeted @trimethelp or submitted online at trimet.org/tdad.
About Transit Driver Appreciation Day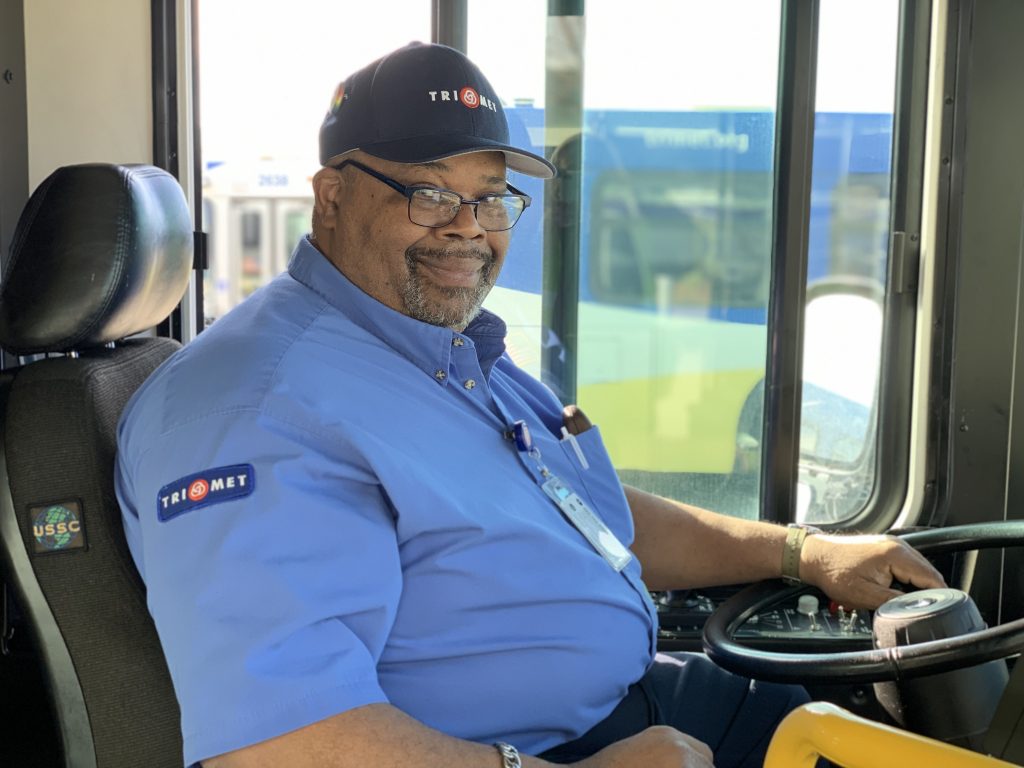 Transit Driver Appreciation Day falls on March 18, which is the day horse-drawn vehicles (the very first buses) are believed to have debuted in Paris in 1662. Marking the date with a show of appreciation for our operators is an annual tradition for TriMet, dating back to 2012. In 2018, Portland Mayor Ted Wheeler signed an official proclamation declaring March 18 "Transit Driver Appreciation Day," encouraging all residents and riders, to observe the day.