Samuel (Sam) Desue, Jr. to lead TriMet's Transportation, Maintenance, IT and Safety & Security divisions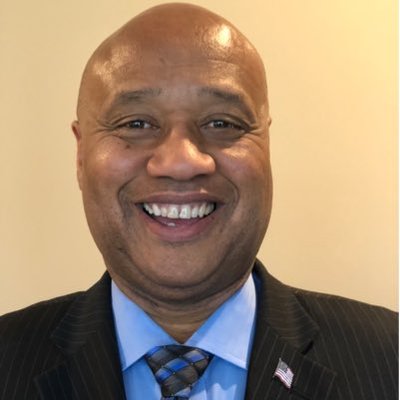 TriMet's new Chief Operating Officer, Samuel (Sam) Desue, Jr., brings to Portland more than 22 years of public and private transportation experience, including in Washington State.
Desue has provided visionary and strategic leadership of transportation services in the Seattle and Kansas City metropolitan regions. He moved up through the ranks at Kansas City Area Transportation Authority (KCATA), starting there as the Director of Transportation in 2013 and serving as COO, interim General Manager and, most recently, Deputy Chief Executive Officer.
In his leadership roles at KCATA, Desue set priorities for the agency, developed a five-year strategic plan; improved on-time performance; promoted industry best practices and technologies to benefit the customer experience; implemented a safety/security task force; and forged strong partnerships with community and business groups, first responders and city leaders.
Prior to Kansas City, Desue worked at both Pierce Transit and Community Transit in Washington, where he directed transportation services. He also oversaw ground transportation at SeaTac International Airport as well as operations at Seattle Monorail.
In his five years at Pierce Transit, where he moved up from Senior Transportation Manager to Vice President Transportation Services, Desue helped redesign a 30-year old transit route system to better address travel patterns. He also reduced operating costs, improved productivity, established employee training and support programs, implemented a new radio system and Computer Aided Dispatch/Automatic Vehicle Location (CAD/AVL) system, and grew customer satisfaction.
"Sam brings a reputation for performance-driven leadership with a commitment to safety, so he will be a great fit here at TriMet," said TriMet General Manager Doug Kelsey. "I'm excited TriMet will gain from Sam's expertise and his focus using strategic planning to implement on the street improvements that benefit transit riders."
"Transit is critical to the citizens of the Portland metro area," said Desue. "I look forward to partnering with the General Manager to set TriMet on a strategic path for the future."
As TriMet COO, Desue will lead the agency's Transportation and Maintenance divisions. He will also oversee TriMet's Information Technology (IT) Division and provide leadership to the Safety and Security Division. Desue's top priority will be to ensure a commitment to policies and practices that demonstrate safety as the agency's fundamental value.
Desue serves on the American Public Transportation Association (APTA) Board of Directors and on the APTA Operators Committee. He is a veteran, serving nearly 11 years in the U.S. Army.
Desue will begin his role as TriMet's COO on March 18.