Avoid parking and congestion as thousands expected to attend Sunday, March 3 event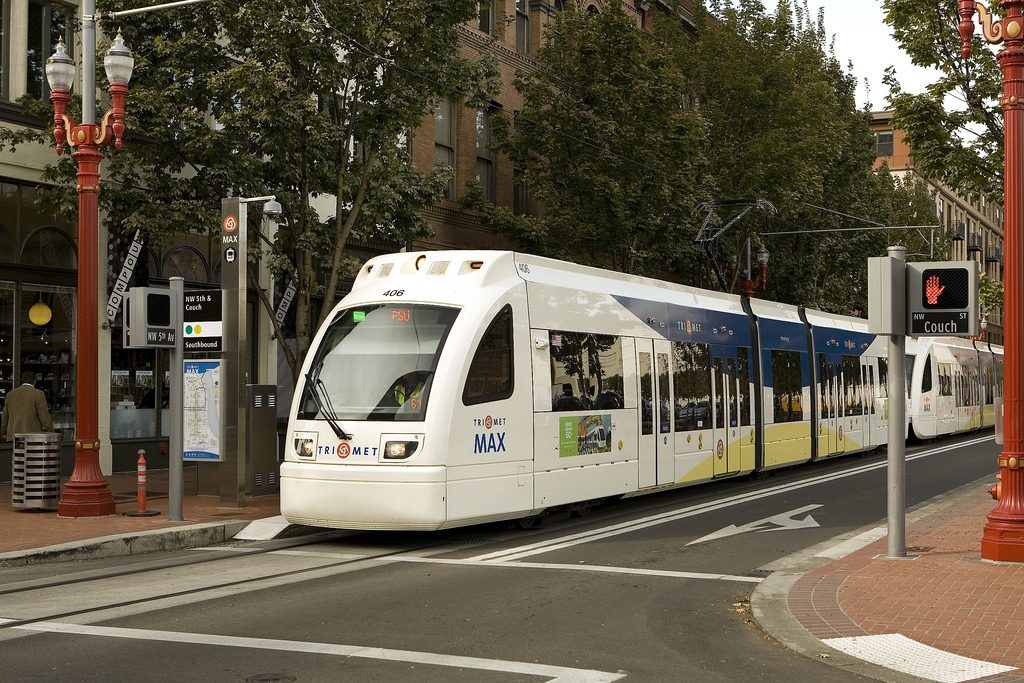 Let TriMet get you to the Portland Women's March & Rally for Action on Sunday, March 3. All MAX lines and up to 15 bus lines stop within a few blocks of the event, that begins at 12 p.m. in the South Park Blocks in Downtown Portland. About 15,000 people are expected to attend. Taking transit helps you avoid traffic congestion, and the hunt for parking.
Plan ahead before riding TriMet
Our online trip planner makes it easy to plan your trip. It gives you information on travel options and walk times, transfers and cost. Also, head downtown early if possible, plan extra time for trips due to the crowds, and remember to check TriMet Alerts before you go, for any service adjustments.
More tips for taking transit
On big event days, TriMet Park & Rides closest to Portland City Center tend to fill up early. Check out our Park & Ride locations for options.
Remember, fares are required on all TriMet vehicles.
Avoid bringing strollers on MAX. As the trains get crowded, those with a big stroller may have to wait.
Stay alert around our buses and trains. Our operators will be watching out for you, but please watch for our vehicles too. Take a moment to stop and look both ways before crossing streets and train tracks, and don't get distracted by your phone.
If you see something suspicious, say something. Alert a TriMet employee, a police officer or call 911.
Taking TriMet easy and inexpensive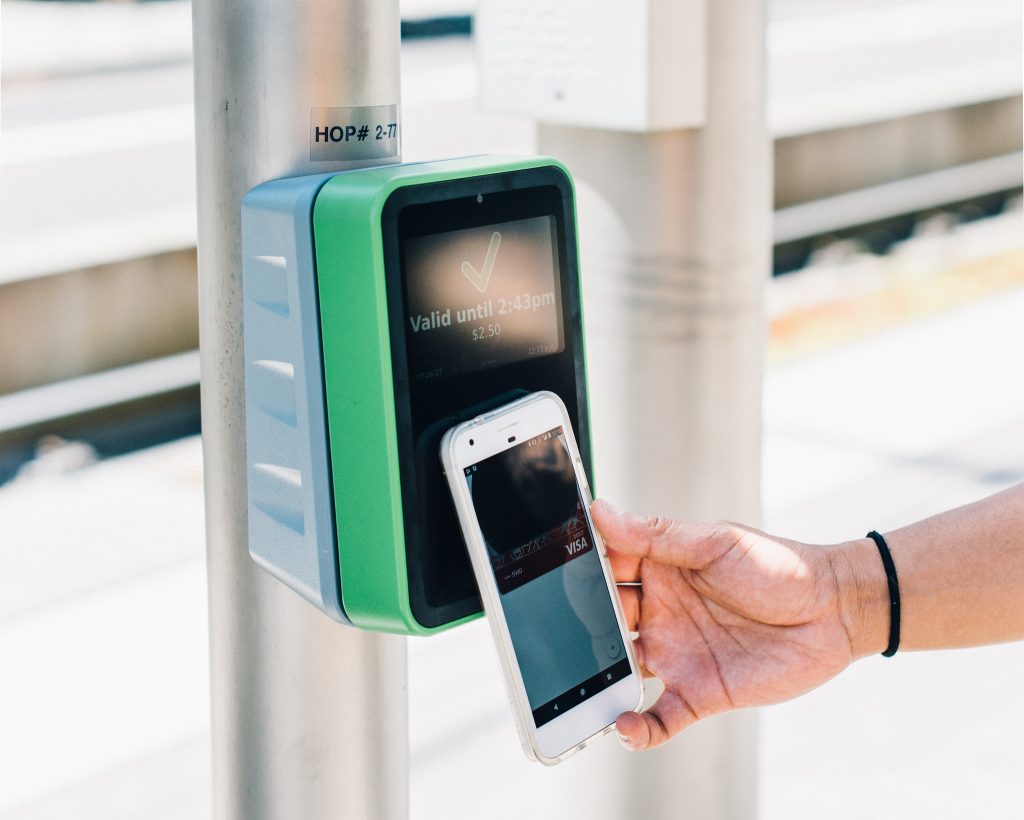 Riding TriMet is simple and economical. A day pass costs $5 for adults and $2.50 for youth (ages 7-17) and honored citizens (ages 65+). Children six years and under ride free. Don't ride often? Just pay with your phone. If you have a bankcard stored in your mobile wallet (Google Pay, Apple Pay or Samsung Pay), just tap against the green Hop reader in buses and on MAX station platforms, confirm the purchase and go. You can only pay the adult fare, but it's a convenient way to go. Learn more.
You can also Hop to the Women's March & Rally! Use a Hop card purchased at one of hundreds of local retailers, load it with value and then tap and go. Learn more.
Have an Android device? Buy a virtual Hop card at the Google Play store and load it into Google Pay. Tap the phone to a Hop reader and get all the benefits of a plastic Hop card.
TriMet's self-service ticket machines are another option. You can buy 2 ½ -Hour Tickets or Day Passes from the machines for adults, youth and honored citizens. The machines are located at rail stations.