Elevator closure coming to busy Hollywood/NE 42nd Ave Transit Center, elevator closures continue at southeast Portland's Rhine-Lafayette Pedestrian Overpass
Hollywood/NE 42nd Ave Transit Center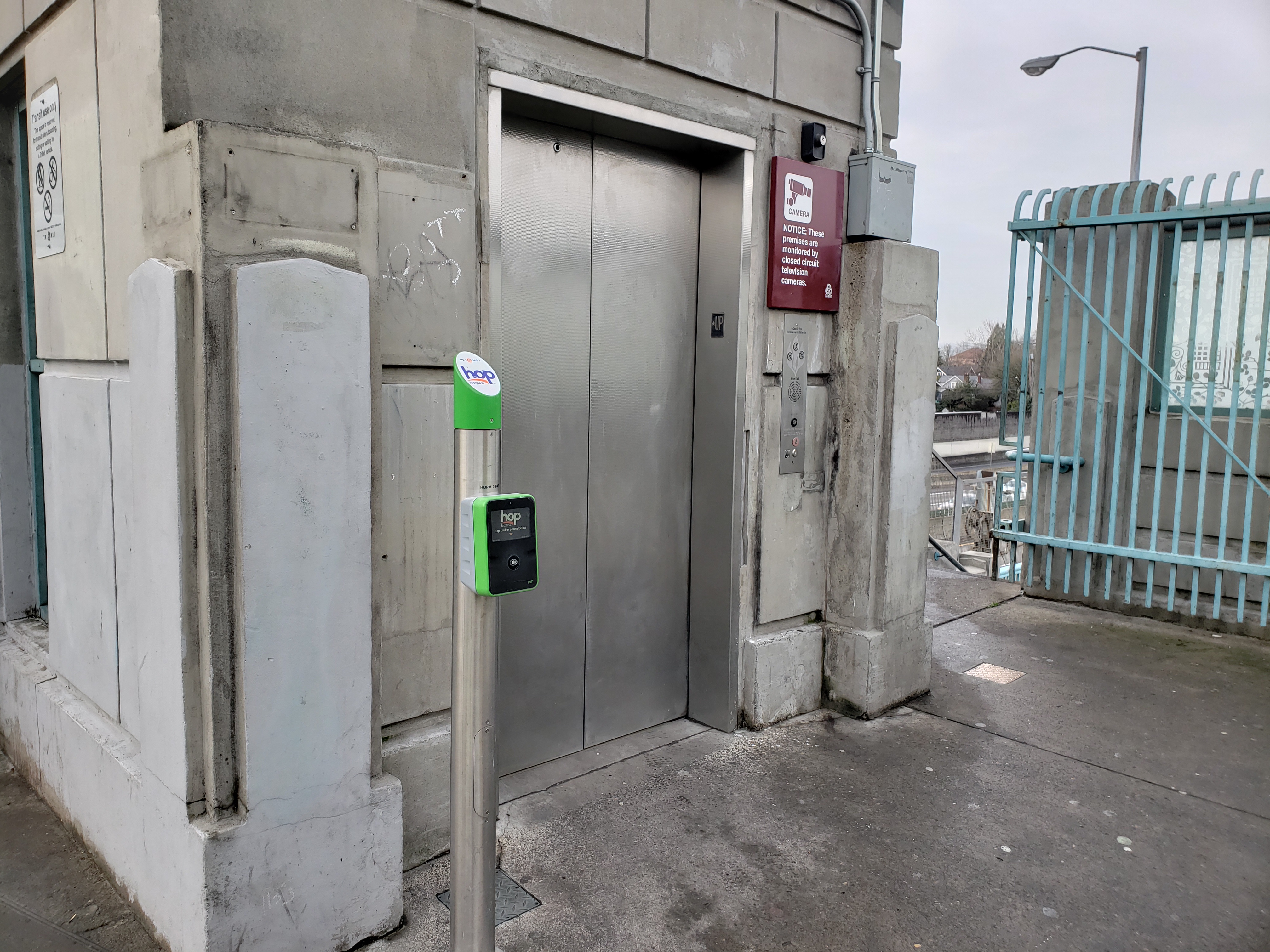 Improvements begin on the elevator at TriMet's second busiest transit center with an elevator on Friday, Jan. 18. The work requires closing the sole elevator at the Hollywood/NE 42nd Ave Transit Center for about three months, into April. As there is only one elevator between the station platform and the elevator's top entrance, the closure will require riders unable to use the stairs to adjust their trips.
Crews will replace all the components of the elevator cab including electronics, mechanical and HVAC equipment, as well as install new panels and doors. We're also putting in a roof vent to improve air movement and help keep the elevator mechanisms cool during hot weather. The top-to-bottom improvements will ensure the elevator remains safe and more reliable far into the future.
Rhine-Lafayette Pedestrian Overpass
UPDATED: The elevators at TriMet's Rhine-Lafayette Pedestrian Overpass, scheduled to reopen on Jan. 4, will now remain closed through Friday, Feb. 5, while improvements continue. Beginning January 14, the overpass itself will need to close except on weekdays between 7 a.m. and 5 p.m. The entire bridge closure is necessary for safety while Portland General Electric (PGE) puts in new power supply lines to the upgraded elevators. PGE's work requires removing power to the structure, which includes the elevators, lights and security cameras.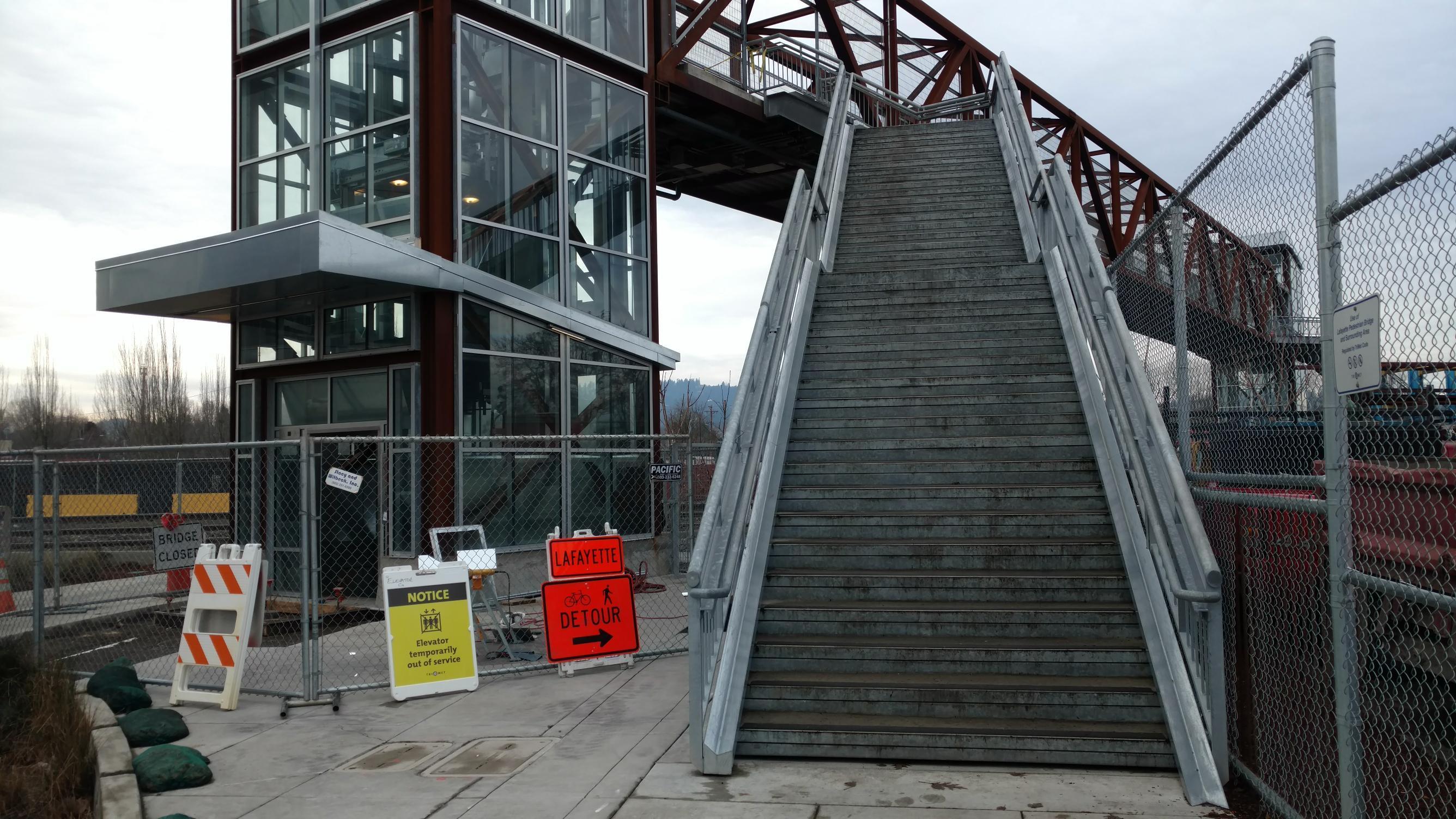 The improved elevators will have canopies over the elevator towers and new drainage at the base of the towers to prevent rain from getting into the elevators. We're also installing HVAC equipment inside the towers to regulate the temperature and humidity year-round.
Get help around the closures
We appreciate people's patience as we complete these important improvement projects and apologize for the disruptions. People can get directions around the closures at trimet.org/elevators.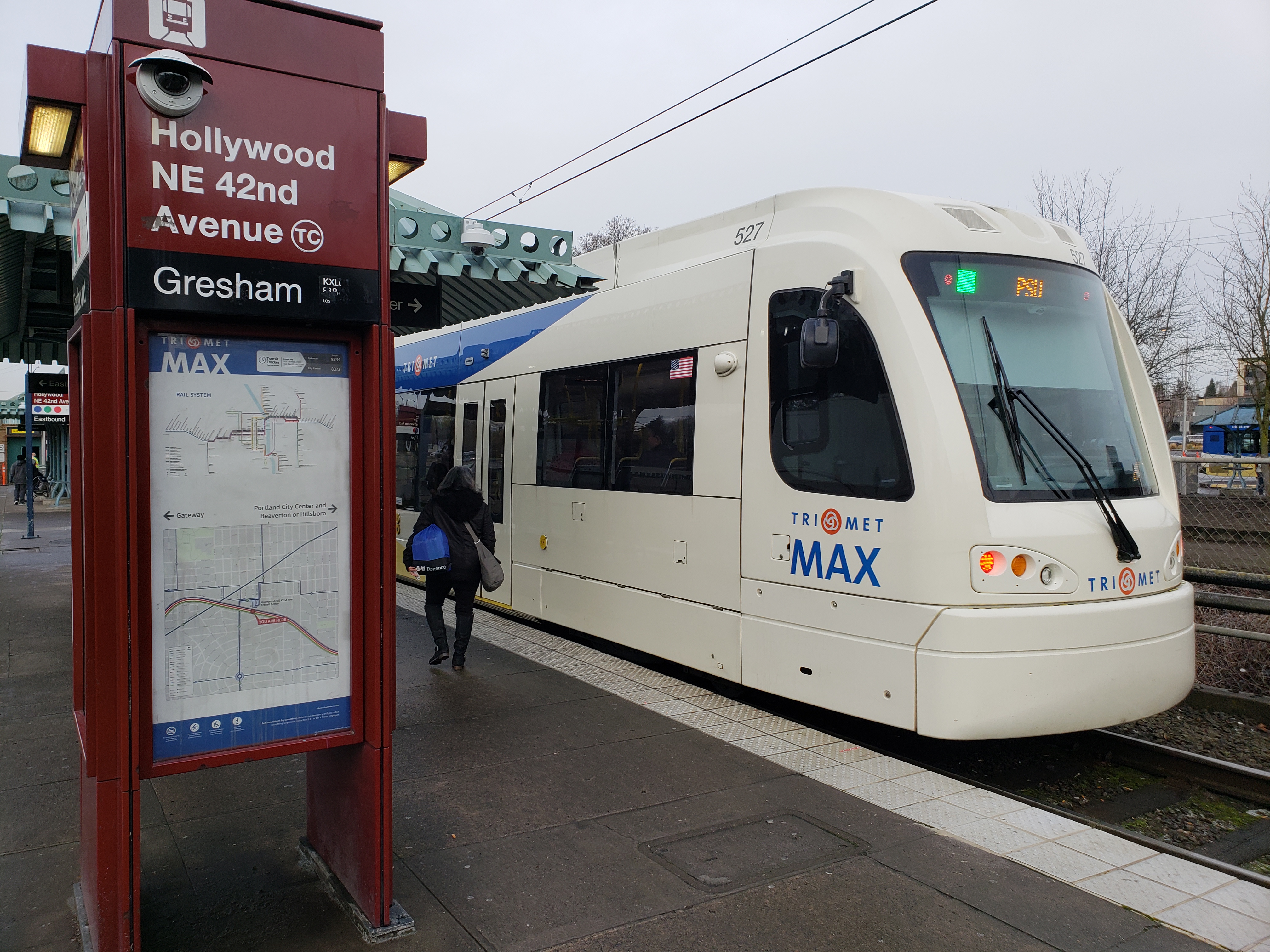 TriMet's Rider Support team can also help riders plan ahead for the Hollywood Transit Center elevator closure. The team can be reached 24 hours a day via text message at (503) 238-7433 and on Twitter at @trimethelp. Team members are also available for phone calls seven days a week between 7:30 a.m. and 5:30 p.m. at (503) 238-RIDE (7433).
Making Transit Better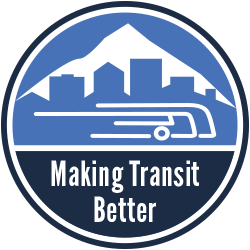 TriMet is committed to making transit better. In May, 2018, TriMet launched a $22 million elevator improvement program to upgrade or replace 19 elevators throughout our system. We're just finishing up improvements to the elevator at the NE 60th Ave MAX Station, and we've already completed upgrades to the elevator at the NE 82nd Ave Station. These outdoor elevators are exposed to the weather elements, and have been in service since the MAX Blue Line began service in 1986. After upgrades to the Hollywood Transit Center elevator are complete, we plan to refurbish 3 to 5 elevators each year in the coming years.