Largest-ever bus service expansion, transit-system improvement projects, reduced fare for riders on a low-income among notable investments for the year
TriMet's year of service can be summarized in three words: growth, expansion and investment. In 2018, we took significant steps to bring more and better mobility options to our region. We added bus service; improved our system with new equipment, materials and amenities; rolled out a program to help those struggling financially; made a commitment to a cleaner, greener future and worked to make our customer service teams more accessible than ever. We also continued the rollout of our Hop Fastpass™ electronic fare system. It was a busy year, but we wouldn't have had it any other way. Keeping things moving is what we do best.
Here's a look at our top five agency-wide accomplishments of the year:
We rolled out our largest single bus service expansion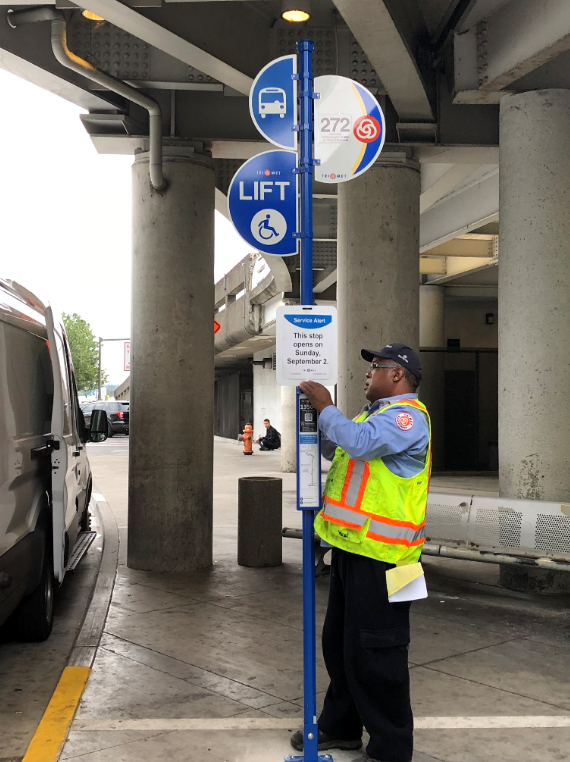 We made history in September, when we expanded weekly bus service by more than a thousand additional service hours – per week. Our fall service improvements brought the return of 24-hour bus service; gave riders round-the-clock transit access to Portland International Airport and created our eastern-most, north-south Frequent Service bus line. In March, we also added three new bus lines, improving bus service in East Portland, Gresham and Washington County.
We announced plans to convert to a non-diesel bus fleet
By the year 2040 (or sooner if possible), every bus in TriMet's fleet will be powered by clean energy. We have been interested in alternative fuel sources for years, and now, with technology evolving and becoming more reliable, TriMet has made a commitment to a non-diesel transition. We've already purchased five battery-electric buses and will put them on the street soon. We continue to evaluate other green energy transit technology to determine what will best serve our riders and the region.
We started offering reduced fare to riders struggling financially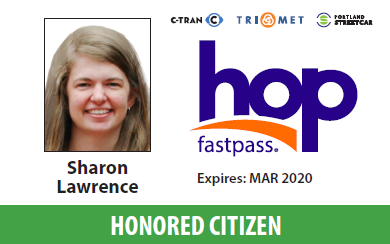 Our adoption of Hop Fastpass™ and the passage of the Keep Oregon Moving law gave TriMet an opportunity to expand access to transit like never before. In July, we expanded our Honored Citizen reduced fare to riders on a low income. What it means for people who earn up to double the federal poverty level, is riding TriMet at an up to  72 percent discount. For riders who are already struggling financially, that can bring savings of more than $860/year. Eight thousand people signed up for the reduced fare in the first six months that it was available.
We made transit better ̶  in more ways than one!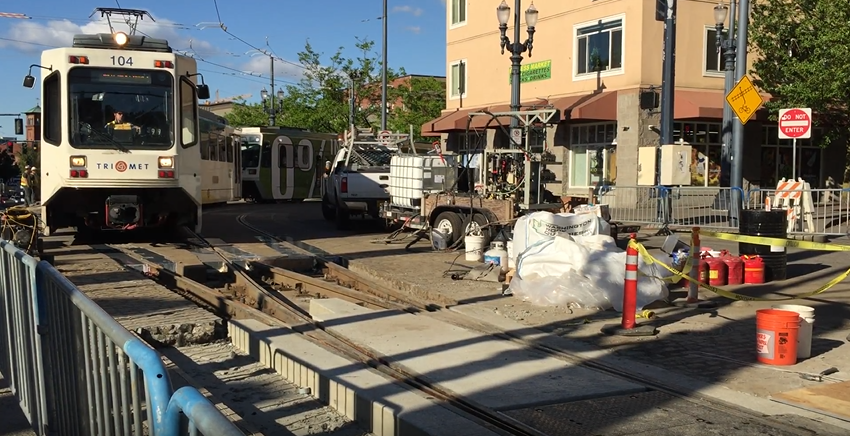 Two-thousand eighteen was a banner year for our efforts to make transit better. We completed two major MAX improvement projects, smoothing the ride and improving reliability near Providence Park in April and in Hillsboro in October. We continued renovations of some of our oldest MAX stations, adding larger windscreens, digital arrival displays and updating lighting and security cameras at our E 162nd Ave and E 122nd Ave MAX stations. We also started a multi-million dollar, multi-year elevator improvement project, to enhance reliability and performance.
We made ourselves available to our riders in more ways, at more times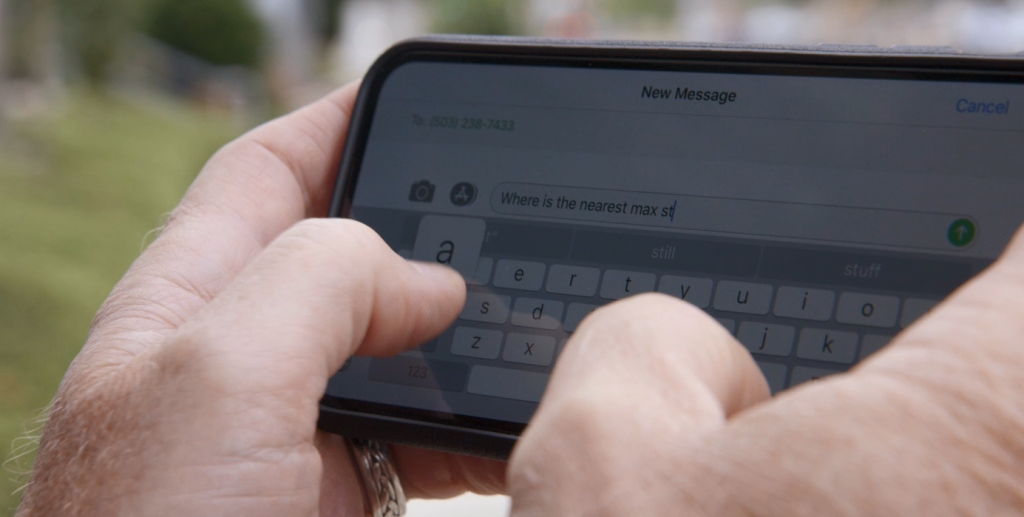 Our service isn't limited to weekdays and banker's hours, so why limit access to our rider support teams? In 2018, we added two new channels where riders can reach us 24-hours a day, seven days a week. Both @trimethelp on Twitter and texts to Rider Support at 503-238-7433 are answered around-the-clock. In December, we also made it easier to claim items left on our buses and trains, by extending the hours of our Lost & Found office to 7 a.m. through 7 p.m.
(Honorable mention) We continued to expand Hop Fastpass™, making transit more accessible and affordable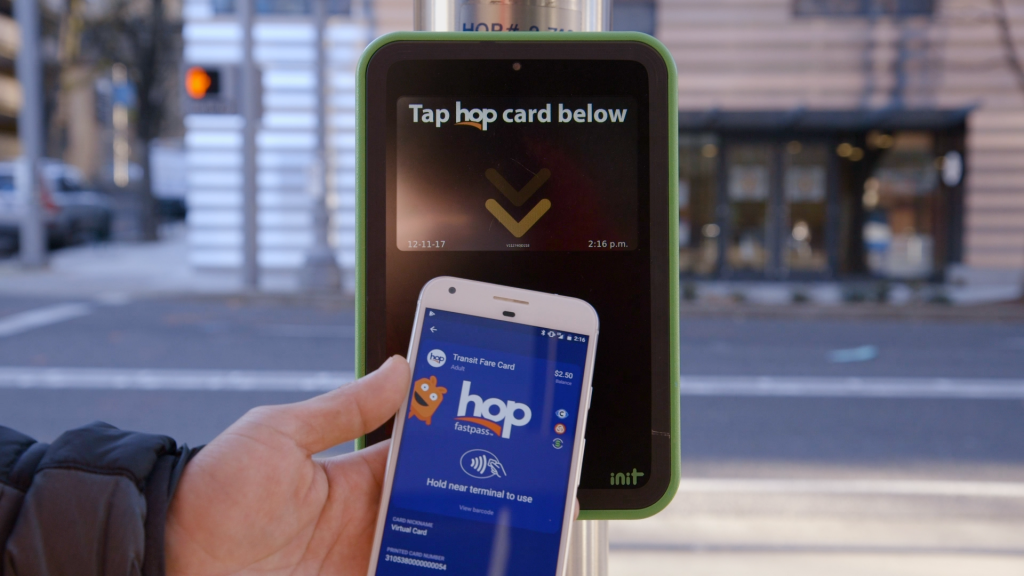 Do you Hop? Hop, the electronic fare system for TriMet, C-TRAN and Portland Streetcar, has been around since mid-2017, but when it comes to maximizing all that Hop can do, we're just getting started. This year we debuted the world's first, account-based regional virtual transit card in Google Pay; we expanded our Hop retail network to 500 locations and we anticipate our 20 millionth Hop card tap before the ball drops in Times Square. Hop offers the ability to earn passes as you ride, prevents paying for rides not taken and includes lost-card protection for registered users.
What's in store for 2019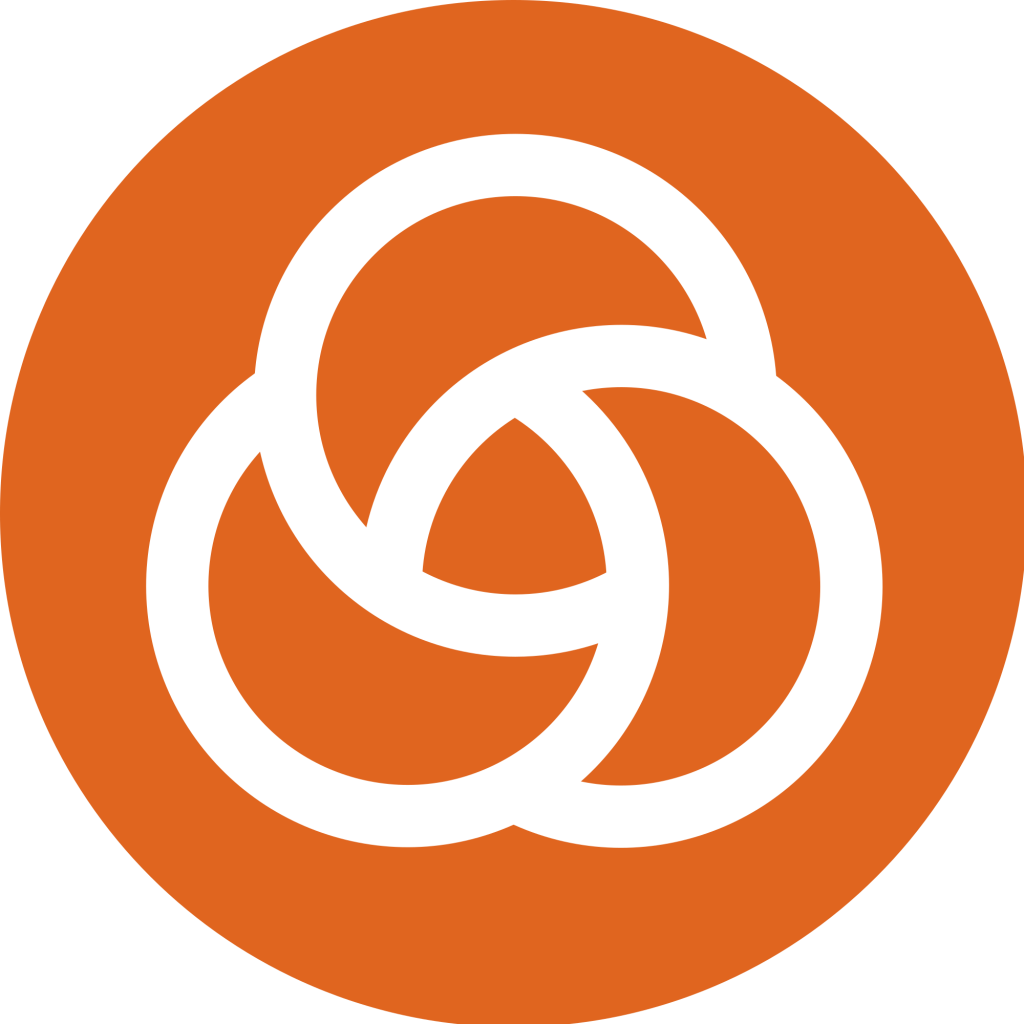 If you liked what we did in 2018, you'll love what's ahead in 2019. Improvements will begin in January, when the first of 64 new buses will hit the streets. Then in March, we'll roll out our next batch of service improvements – including a highly anticipated extension of Line 24-Fremont over the Fremont bridge to connect with MAX in Southwest Portland and a new bus line for Clackamas County. Other lines will see more service with earlier and later trips and additional midday or weekend service. With funds from Keep Oregon Moving, we'll continue to make improvements throughout the year. And we'll continue improving the ride, with investments to make our system more reliable and running at peak performance. So, sit back, relax and enjoy the ride. We're going places in 2019, and we want to take you along!