The transit agencies teamed up to treat riders to the spectacular light show at Portland International Raceway's Winter Wonderland
On a chilly, rainy afternoon in December, bus operator Cory topped off his work uniform with a blue TriMet Santa hat and performed a safety inspection on the LIFT paratransit bus he would drive for the evening. Cory does not typically work on Sundays, but he gladly accepted this assignment. He was going to pick up regular riders and escort them on a tour of Portland International Raceway's Winter Wonderland.
"I came up with the idea as I was thinking about planning a trip to Winter Wonderland for my family," said TriMet Manager of LIFT Service Delivery, Eileen Collins. "For 40 percent of our riders, we are their only transportation option. We pick up and drop off. We generally don't do a seamless single seat ride for a trip of this nature, which means our riders don't get to enjoy these amazing seasonal opportunities."
Cory pulled out of the LIFT garage in Northwest Portland around 3:45 p.m. At his first stop, two women using rolling walkers approached the bus. Cory hopped out and operated the lift mechanism to help each woman safely get on the bus. They parked their walkers and sat down. Cory snapped the walkers into securement straps on the floor. One of the women wore a knit grey hat. She later revealed she was 91 years old.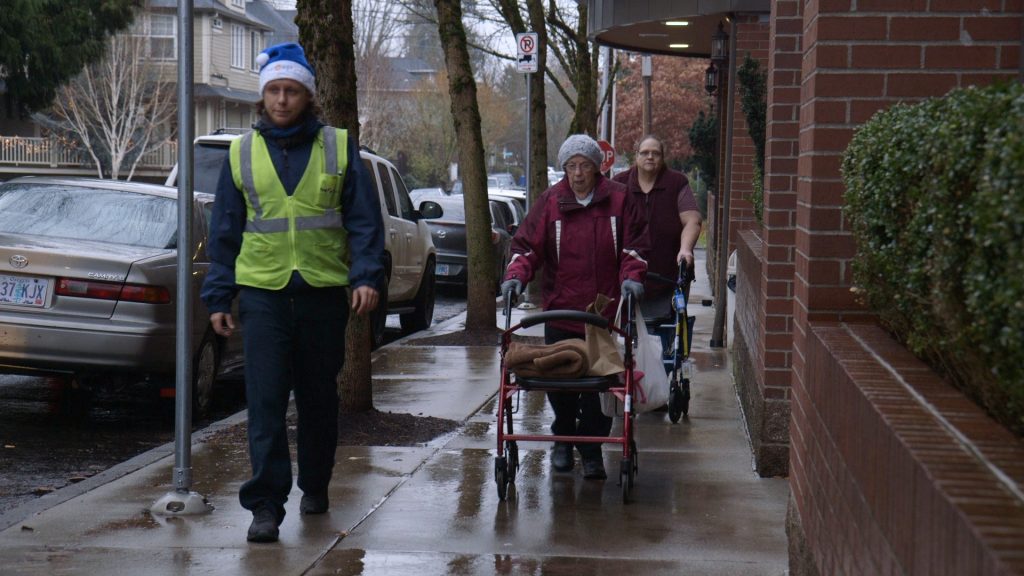 The bus continued on its journey. At the next stop, a husband and wife got onboard. The woman wore a grey stocking cap. Her signature purple hair peeked out from underneath it. "I use LIFT six days a week usually," she said. "It's usually to go to the store, grocery shopping, therapy, doctors' appointments, church… just anything I need it for."
Once the couple was situated, Cory started driving again. He would make one final pick up before heading to the track. This time, a five-year-old girl and her grandmother made their way on to the bus. They both wore red and white Santa hats. The little girl's hair jingled with blue and white beads. She had a big, friendly smile. "I brought cards with candy canes," she announced as she handed a card to each person on the bus.
Cory hopped back in the seat and headed toward PIR. He arrived shortly after the gates opened. Amazingly, there were no lines. He drove up to the window and presented a ticket to the cashier. Winter Wonderland charges $50 per bus, but no one on the LIFT bus paid a dime. TriMet's paratransit operations partner, First Transit covered the cost of admission. TriMet waived the fare. Riders were encouraged to bring a non-perishable food donation for the light show's benefactor, Sunshine Division, if desired.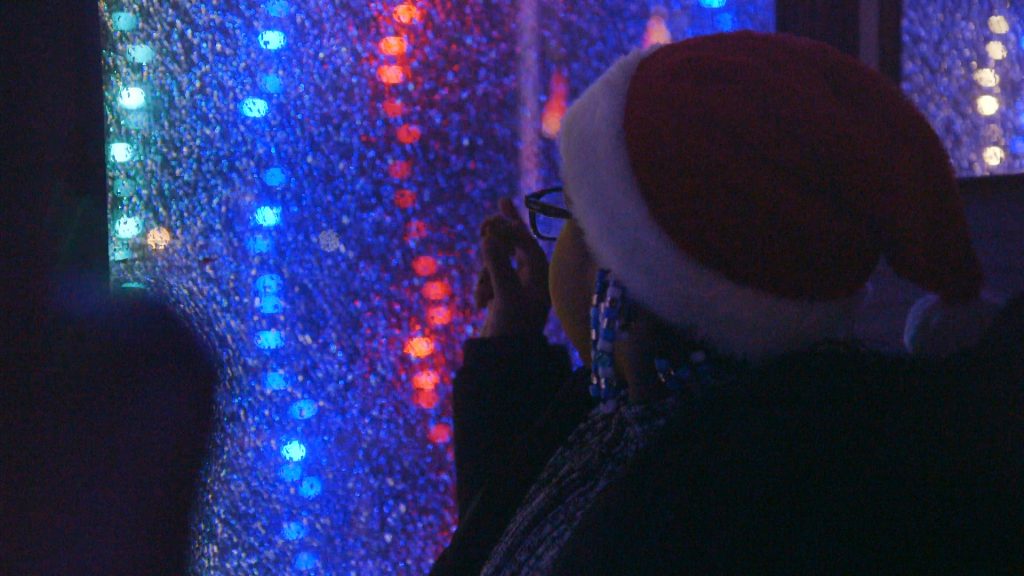 Behind Cory's bus was another LIFT bus, and there was another one behind that one. All total 15 LIFT buses would wind through the bright colorful displays that night. More than 100 riders and their companions got a chance to enjoy the show. TriMet had announced the first-of-its kind opportunity just days before. Due to the overwhelming response and the need to continue to provide regular LIFT service, the total number of attendees was capped. Fifteen operators completed a combined 98 pickups to make it happen.
"It was nice because you don't have to worry about trying to get somebody to take you," said one rider, "and then, to top it off, a driver I already knew and people on the bus who I'd seen before, so it was like a nice little family thing."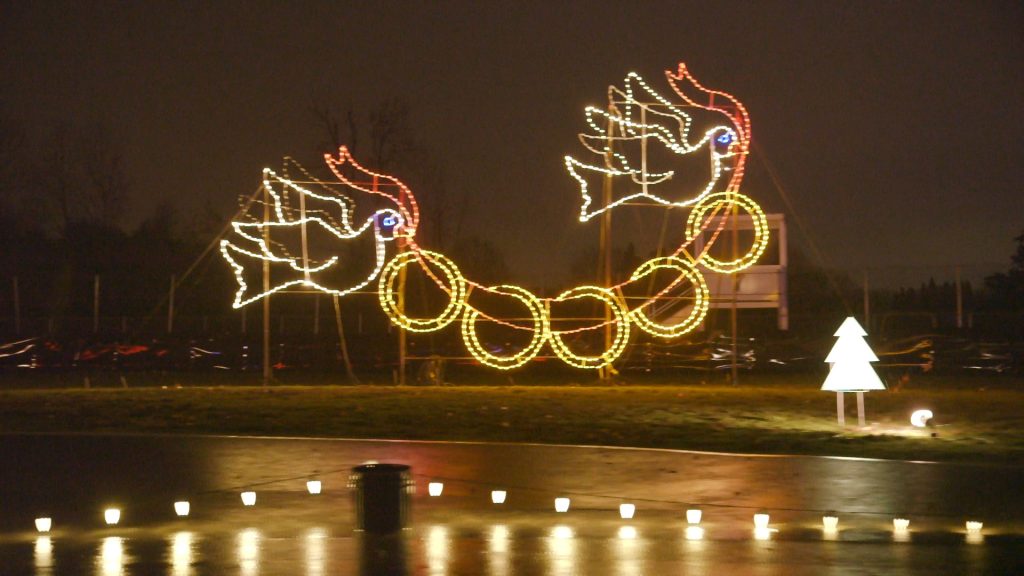 The display features 250 larger than life holiday-themes. It includes pieces to mark each of the 12 days of Christmas, along with dinosaurs, dragons, sport scenes and of course, Santa. There are also tunnels of lights that set the entire bus aglow. "My favorite part was when they were playing soccer," said the 5-year-old girl after the ride. "I didn't have a favorite," the 91-year-old woman said with a smile. "I just loved it all."
About LIFT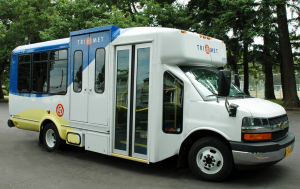 TriMet's LIFT paratransit service is a door-to-door, reservation-only transportation service, for those who are experiencing a disability or disabling health condition that keep them from riding our fixed route service. It is operated by First Transit, in partnership with TriMet. Every year, more than a million rides are taken on LIFT. With LIFT, our riders enjoy greater independence and a stronger connection to their communities and the world around them.