Whether it's through rain, snow, freezing rain or ice, we're ready to help our riders get through it
One thing's for certain. You never know what kind of winter is in store for the Northwest. We can get rain, wind, snow, freezing rain, ice or any combination. No matter what the winter season brings us this year, TriMet is ready to do our part to keep the region moving.
"When bad weather hits, our team goes the extra mile," said TriMet Director of Bus and Rail Operations, Kristina Babcock. "We've added equipment and updated procedures to fulfill our mission of providing safe transit service in all types of conditions."
We wrote the playbook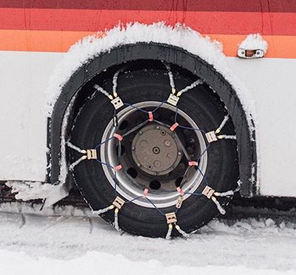 We know how valued our service is to our community. That can be especially true in snow and ice. We work year-round on our plans to keep our buses and trains moving safely during severe weather. Whether it's stocking up on more than 2,500 sets of tire chains, testing our generators or training our employees on how best to communicate information about delays and detours, we work to ensure everyone on our team is onboard with the plan before the first snowflake falls.
We rely on our partners
Every day, our vehicles travel on streets, bridges and highways that are maintained by our local and state transportation partners. When snow or ice start to pile up, we appreciate their efforts to clear arterials and other roads served by our busiest bus lines. We have also invested in some of our own equipment to supplement their resources when needed. Working together makes a big difference when we're digging out from wintry conditions.
We ask our riders for help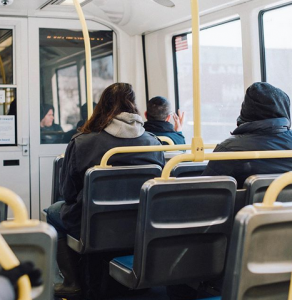 When conditions are dicey, we ask our riders to do their part, so that we can serve them safely. We advise planning ahead and learning your snow route before snow or ice are in the forecast. Once the weather turns, remember to check trimet.org/alerts to learn about delays, detours and cancellations. Always use caution when accessing stops, stations, platforms, Park & Rides and transit centers that could be icy. Thank you in advance for patience and understanding during a storm.
We're here for you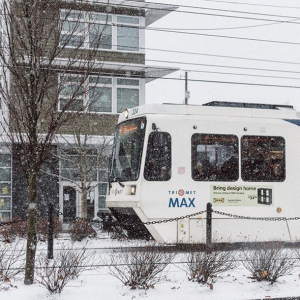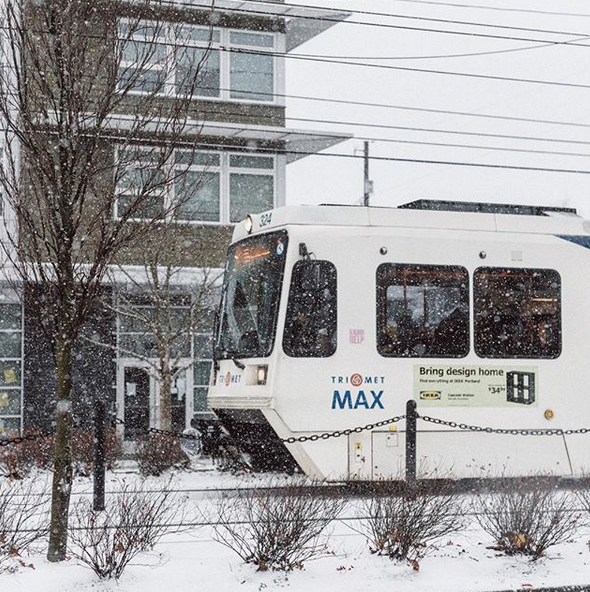 Rain or shine and in snow, sleet or ice, we work daily to provide safe, reliable transit service that's easy to use. We remain committed to that standard during bouts of severe weather. If conditions become unsafe, we will alter or even cancel some service, but we'll never stop working to keep the region moving. Find winter travel tips at trimet.org/winterweather. Our Rider Support team can also help you navigate through a storm. They're available all day, every day on Twitter @trimethelp or by text message to 503-238-7433. They will respond to emails, questions submitted online and phone calls to 503-238-RIDE, between 7:30 a.m. and 5:30 p.m.