Avoid congestion and parking hassles while celebrating the season
Let TriMet put you in the middle of the holiday magic Friday evening, Nov. 23, at Portland's 34th Annual Tree Lighting Ceremony. Some 14,000 breath-taking lights will illuminate the 75-foot holiday tree in Pioneer Courthouse Square. The ceremony begins at 5:30 p.m. and is expected to wrap up about 6:30 p.m. All MAX lines and more than 15 bus lines stop within a few blocks of the square. TriMet's Park & Rides make it easy to connect with trains and buses, so you don't have to worry about traffic congestion and parking in Downtown Portland.
Head to the festivities early
With as many as 15,000 expected to fill the Pioneer Square for the tree lighting, the following MAX platforms will close from 4 p.m. until about 6:45 p.m. for increased safety:
Pioneer Square North Station
Pioneer Square South Station
Pioneer Courthouse/SW 6th Ave Station
During the closures, trains will stop at the platforms but will not open their doors. Riders should get off the trains one station before or after to reach the square.
Also, beginning at 4 p.m., all SW 6th Avenue bus lines (1, 2, 4, 8, 9, 12, 17, 19, 35, 36, 43, 44, 54, 56, 94 and 99), along with CTRAN buses, will not serve stops between SW Salmon and Washington streets. Buses will detour via SW 4th Avenue until about 7 p.m. or until the crowd disperses.
Plan extra time when riding Friday night
Plan ahead and plan an extra 10-15 minutes when riding MAX Friday evening. Around 6:15 p.m., as the holiday tree lights up, MAX trains will stop for a time to allow people to safely leave the square. We'll get the trains rolling and back on schedule as soon as possible.
TriMet is your easy and inexpensive holiday ride
Riding TriMet is both convenient and economical. A day pass costs just $5 for adults and $2.50 for youth (ages 7-17) and honored citizens (ages 65+), and paying fare is easy, with multiple options:
You can pay an Adult fare using your phone equipped with a mobile wallet to tap the green Hop reader on the platform or on board the bus.
Pick up a Hop Fastpass® card at one of hundreds of retail outlets and load money on the card before tapping the Hop reader.
Buy a virtual Hop card at the Google Play store, load it into Google Pay, and tap a reader to get all the benefits of a plastic Hop card.
Just remember to tap every time you board, especially if you're making transfers, to validate.
Enjoy the festivities, but be aware and stay safe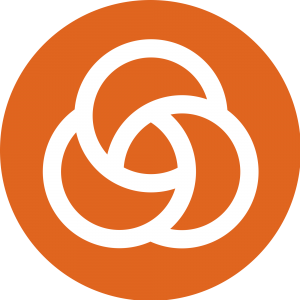 We want you to have a safe and happy holiday celebration. Awareness only takes a moment. Please stay alert while crossing MAX tracks and streets. Look both ways and make sure an umbrella, hood or other clothing doesn't block your view of approaching trains, buses and autos.
.