Frightful fun festivities await near TriMet stops and stations!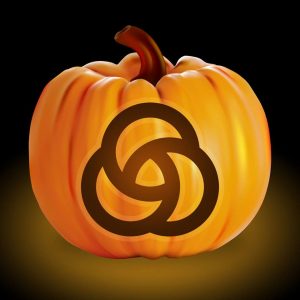 Let TriMet spirit you to spooky and spine-tingling October attractions around the Portland metro area. Some are just steps from where our buses and MAX trains stop. Whether it's getting bewitched in Beaverton, mystified in Milwaukie or taking the costumed kiddos for some fall fun at the Oregon Zoo, TriMet gets you there.
MAX your way to say BOO! at the zoo
Take your trick-or-treaters on a MAX train to experience Howloween at the Oregon Zoo, where the kids can learn about wildlife during a fun scavenger hunt. Our MAX Blue and Red lines stop hundreds of times a day at the Washington Park MAX Station with a surface level plaza next to the zoo. TriMet's bus Line 63-Washington Park/Arlington Hts also stops at the zoo's front gate. Visitors who ride TriMet to the zoo get $1.50 off the price of admission with proof of ridership.
It's a scream taking transit to frightful fun for adults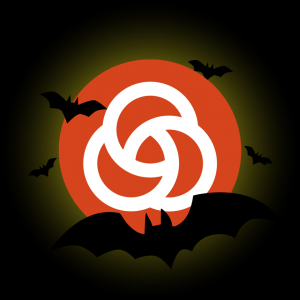 TriMet's buses and trains roll by some of the Northwest's most spooky and spellbinding haunted houses. Beaverton's 13th Door Haunted House, at 3855 SW Murray Blvd, is just a 10-minute walk from the Millikan Way MAX Station. Line 62-Murray Blvd can also drop you off and pick you up at their front door.
Milwaukie's Fear Asylum, at 13121 SE McLoughlin Blvd, is in the Portland-Milwaukie Elks building, right next door to our SE Park Ave MAX Station. Frequent service Line 33-McLoughlin/King Rd runs 15 minutes or better most of the day and stops in front of the Elks building.
In Portland, "The Beneath" is taking over the exhibition hall space that was home to Fright Town for 13 years at Veterans Memorial Coliseum in the Rose Quarter. The MAX Blue, Green and Red lines stop at the Rose Quarter Transit Center, and the MAX Orange/Yellow Line connects you to the Interstate/Rose Quarter Station. Both stations are steps from the coliseum. We also have a number of free Park & Rides throughout the MAX system to help passengers connect with trains.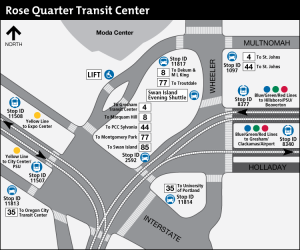 If riding the bus works better for you, we have at least eight lines that serve the area, and five of those lines serve the Rose Quarter Transit Center on weekends.
Line 4-Fessenden
Line 8-Jackson Park/NE 15th
Line 35-Macadam/Greeley
Line 44-Capitol Hwy/Mocks Crest
Line 77-Broadway/Halsey
Hop your way to the Halloween hauntings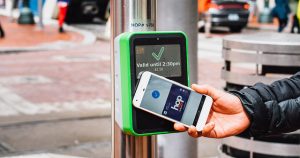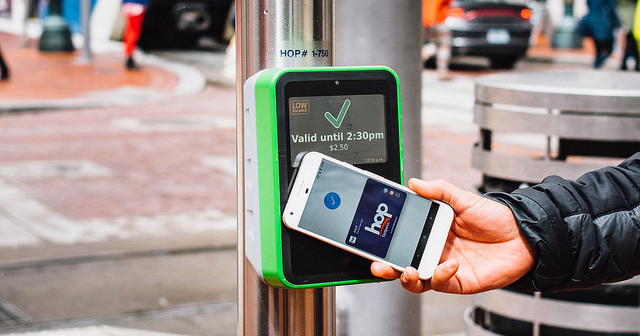 TriMet's Hop Fastpass® offers several ways to pay. If you have a mobile wallet (Apple Pay, Google Pay or Samsung Pay), you can simply tap the green Hop reader on our buses or at rail stations with your phone to purchase Adult fare. It's a convenient option for those who only ride occasionally.
Frequent riders should opt for a Hop card. You can buy one at nearly 500 retail locations. Load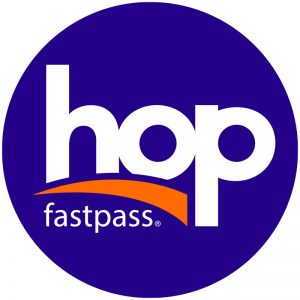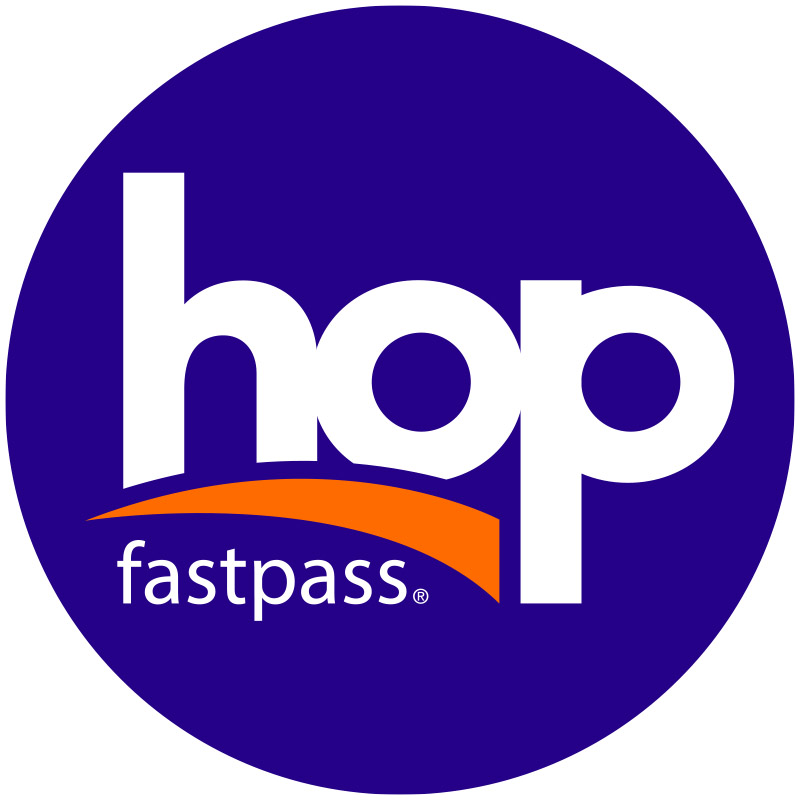 money on it then tap and go. Plus, earn day and month passes as you ride! Learn more. You can also buy a virtual Hop card and load it into Google Pay. Tap your Android phone to a reader and get all the benefits of a plastic Hop card. A day pass costs just $5 for adults and $2.50 for youth (ages 7-17) and honored citizens (ages 65+). Children six years and under ride free!