With successful enrollment, riders can save more than $860 per year on transportation costs
In just three months, more than 6,000 Oregonians who live on a low income have signed up for reduced fare to ride TriMet. Of those, more than 5,000 have picked up a Hop Fastpass® Honored Citizen card – their ticket to instant savings and the opportunities that transit provides. As of July 2, 2018, Oregonians earning up to double the federal poverty level are eligible for enrollment in TriMet's Honored Citizen fare program. Honored Citizen fare is discounted 50-percent off the cost of Adult fare for a single ride or day pass and 72 percent off the cost of a month pass. That can add up to a savings of $864 or more in annual transportation costs. TriMet expanded the Honored Citizen program following the adoption of the Keep Oregon Moving law, which created a dedicated funding stream for our low-income fare initiative, and the launch of Hop Fastpass.
"For a full time worker in Oregon who makes minimum wage – $864 is roughly equal to two week's pay," said TriMet General Manager Doug Kelsey. "That's money that can be used for things like food, clothing or paying bills."
Enrollment by the numbers
6,091 riders qualified to receive reduced fares
5,244 transit assistance program Hop Fastpass® cards printed
106,503 Hop reader taps recorded (as of Sept. 30)
2.705 day passes earned (as of Sept. 30)
847 month passes earned (as of Sept. 30)
TriMet's reduced fare for riders on a low income is funded through a $12 million investment from the Keep Oregon Moving law. Oregon residents, age 18 to 64, can qualify based on income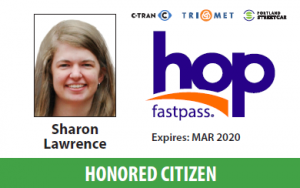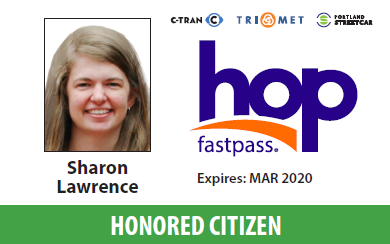 or enrollment in programs such as the Oregon Health Plan, the Supplemental Nutrition Assistance Program (SNAP) and several others. TriMet partners with organizations including Centro Cultural, IRCO and WorkSource Oregon to conduct eligibility screenings. Once eligibility is confirmed, riders can obtain a personalized Hop Fastpass Honored Citizen ID card at the TriMet Ticket Office.
"Thank you for this program," said Jalena, a Portland Community College student who qualified through the Oregon Health Plan. "I did not know it existed, and now I am going to use it. I think it's a wonderful opportunity, especially due to the amount of low income people that use the public transportation and can't afford it. It's a nice savings."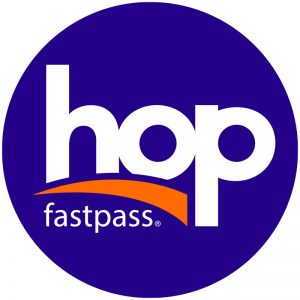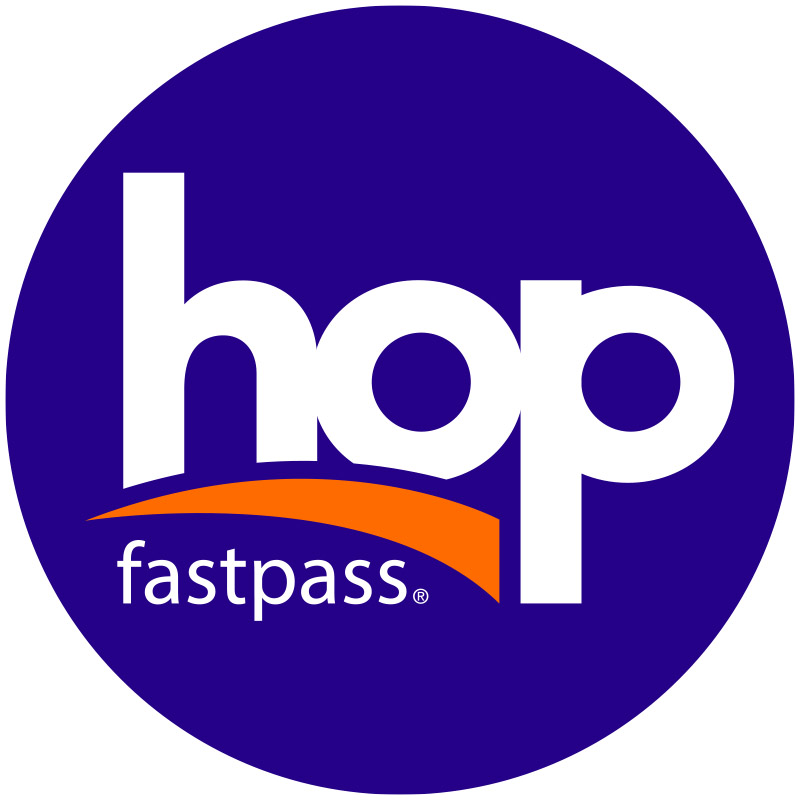 TriMet's adoption of Hop is playing an important role in the success of the program. The electronic fare system is equipped with a fare-capping or earn-as-you-ride pass system. Once you reach the cost of a pass, the rest of the rides that day or month are free. You only pay for the rides you take and you always get the best fare. This helps make trips on the bus, MAX or WES more affordable.
In addition, fare can be loaded to the card at nearly 500 locations throughout the region, from the TriMet Ticket Office to grocery stores, convenience stores and many neighborhood markets, as well as online at myhopcard.com or by calling 1-844-MYHOPCARD.
"We've heard from riders who are calling this type of savings, 'life-changing'," said Kelsey. "This program frees up precious resources for those individuals to fulfill basic needs – like buying groceries for their family."
TriMet believes access to public transportation is access to opportunity, and we are committed to transit equity. As a public transportation agency, we serve a broad and diverse community. Our values are rooted in ensuring all riders have fair and equal access to transit services, without regard to race, color, national origin, religion, gender, sex, sexual orientation, age, marital status, disability or income level. Learn more about reduced fares for assistance program at trimet.org/lowincome.