New rail, switch machines, road repairs and station improvements increase MAX reliability and rider experience through Downtown Hillsboro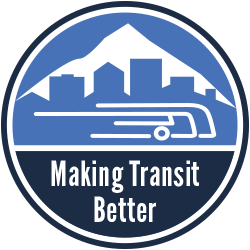 MAX Blue Line will resume regular service at the start of service Sunday, Oct. 28, following a two-week disruption in Downtown Hillsboro. The seven-week project, part of TriMet's Making Transit Better efforts, started September 17 and improves a vital section of MAX tracks.  It also spruced up stations built more than 20 years ago as part of the Westside Light Rail Project. We thank riders and others who move daily through Downtown Hillsboro for their patience and understanding while we complete this important work on the transit system.
Watch time lapse video of rail being removed and replaced on SW Washington Street
Increased reliability, smoother ride and spruced up MAX stations
Crews replaced a complex network of track on SW Washington Street that allows trains to change from one set of tracks to another, as well as curved rail heading into the Hatfield Government Center Station. We used a new way of anchoring the replacement tracks to the concrete that saved construction time and makes for a smoother ride. We also upgraded signal equipment and replaced switches. Those new switches have improved heaters to keep them working in cold weather.
While the tracks were closed, we took advantage of the opportunity to repair a section of roadway next to the tracks and clean up four MAX stations. We replaced the bumpy white warning strips at three of the stations with new ones that are more durable and easier to repair than the old tiles. The stations also had their roofs cleaned, paint touched up, light bulbs replaced and other maintenance work done. SW Washington Street between SW Adams and S 1st avenues will remain closed in both directions through Saturday, Nov. 3, as crews finish the project.
The project, estimated at about $3 million, will increase the reliability of MAX service and improve riders' overall experience. It also creates a smoother surface for pedestrians, cyclists, auto drivers and those using mobility devices.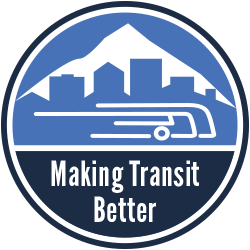 Making Transit Better
TriMet is committed to making transit better and improving the overall experience for our customers. We're reinvesting in the MAX system, with ongoing track improvements to keep trains running on time and renovations of our oldest stations to increase safety. We are also adding bus service and planning for the future to address transit needs along our region's most congested corridors.