September open houses showcase future service improvements as well as investments through the Keep Oregon Moving Act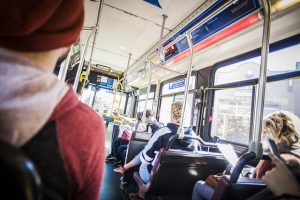 TriMet is on a roll and not slowing down. Just days after launching the single largest bus service expansion  in TriMet history, we're gearing up to add even more service, and we want your help steering our future. Join us at one of seven open houses we're hosting throughout the tri-county area in September. Share your thoughts. Ask questions, and help us plan for new funding from the Keep Oregon Moving Act. We're working to make service more reliable, frequent and accessible. Our public transit system belongs to everyone, so let us know how you'd like to see us grow!
Open House Schedule
Northwest Portland
Tuesday, Sept. 11, 12 p.m. – 2 p.m.                        
White Stag Building
Rooms 142/144
70 NW Couch St.
Portland, OR  97209
Milwaukie
Wednesday, Sept. 12, 5 p.m. – 7 p.m.
CCC Harmony West
Room 120
7726 SE Harmony Rd.
Milwaukie, OR  97222
Hillsboro
Thursday, Sept. 13, 5 p.m. – 7 p.m.
Hillsboro Civic Center
C113b & C113c
150 E. Main St.
Hillsboro, OR 97123
Tigard
Tuesday, Sept. 18, 5 p.m. – 7 p.m.
Oregon Ballroom
Blue Room
8900 SW Commercial St.
Tigard, OR 97223
Southeast Portland
Wednesday, Sept. 19, 5 p.m. – 7 p.m.                   
Asian Health & Services Center
Room B
9035 SE Foster Rd.
Portland, OR 97266
Gresham
Thursday, Sept. 20, 5 p.m. – 7 p.m.
Gresham City Hall
Oregon Trail Room
1333 NW Eastman Parkway
Gresham, OR 97030
North Portland
Tuesday, Sept. 25, 5 p.m. – 7 p.m.
Self Enhancement Inc.
Auditorium
3920 N. Kerby Ave.
Portland, OR 97227
Our Fiscal Year 2020 Expansion Plan
The open houses are a great opportunity to learn how we plan to enhance, improve and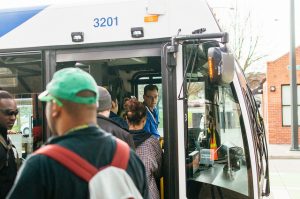 expand our service in the coming year. Under our plan for Fiscal Year 2020 (July 1, 2019 – June 30, 2020), we'll add Frequent Service bus lines and expand midday and weekend service on other lines. We'll make improvements to help our buses move through traffic, and keep them on time. Some bus stops will get upgrades, and we'll continue to make security improvements for the safety of our riders and employees.
Learn more and share your feedback at trimet.org/plan.
Highlights
Two more Frequent Service bus lines
Line 20-Burnside/Stark and Line 76-Beaverton/Tualatin would run every 15 minutes or better, most of the day, every day.
More service when you need it
Line 30-Estacada and Line 32-Oatfield would get weekend service. Line 74-162nd Ave would get weekend service, better weekday frequency and later trips. Line 78-Beaverton/Lake Oswego would take over for Line 42-Denney/Hall, bringing earlier and later weekday service, new weekend service, and a new connection between Beaverton, Metzger, the Tigard Triangle, and Lake Oswego.
Faster trips and less congestion
Line 19-Woodstock/Glisan would get a route adjustment, moving it off a congested stretch of SW Sheridan Street to SW Lincoln St.
We're looking at adding new bus lanes and more transit priority signals to help keep buses moving when traffic is at a standstill.
Better bus stops
New shelters, TransitTracker™ digital displays and concrete pads will help make our some of our most-used bus stops more comfortable and accessible.
Enhanced security
We're working to improve lighting and increase the number of cameras on our system, continuing the security upgrades we began this year.
Keep Oregon Moving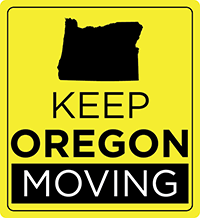 In 2017, Gov. Kate Brown signed House Bill 2017, also known as Keep Oregon Moving. The package of transportation-focused initiatives created the state's first ever, stable source of dedicated funding for public transit. Derived from a new employee payroll tax, it is projected to generate about $49 million annually for TriMet. The funding is intended to improve and expand service, especially in areas with a high-percentage of low-income households. Our five-year Public Transportation Improvement Plan (PTIP) grew out of the Keep Oregon Moving Act. It outlines recommendations for future service improvements. Get involved and learn more at trimet.org./ptip.
About TriMet
TriMet provides bus, light rail, commuter rail and paratransit services across a 533-square-mile district, connecting communities while easing traffic congestion and reducing pollution.