Fred Meyer, QFC and WinCo will discontinue paper tickets by mid-October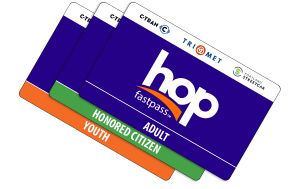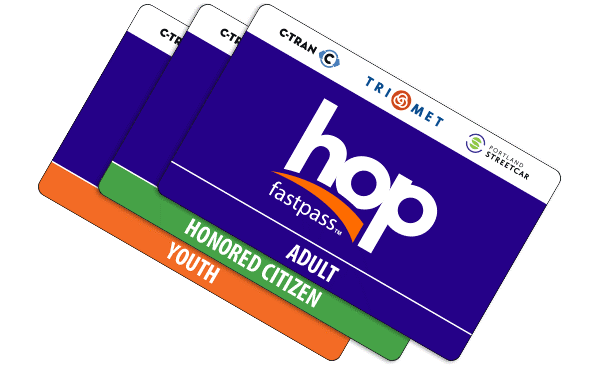 In early October, TriMet retail partners Fred Meyer, QFC and WinCo will transition to Hop Fastpass™ sales only and no longer sell paper TriMet tickets and passes. Albertsons and Safeway stores have already moved to Hop. All of TriMet's retail partners will continue to sell paper tickets for LIFT paratransit service.
TriMet first announced plans for the retail transition to Hop-only sales in May. Hop offers an expanded network of almost 500 locations where riders can buy or load money on a Hop card. The Hop card allows benefits that paper fares cannot, such as getting the best fare without the upfront cost of a pass, only paying for the rides taken, easy reload options and lost-card protection.
Get to know Hop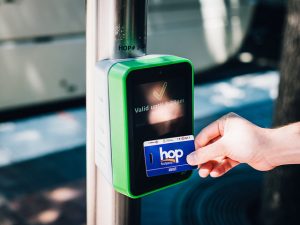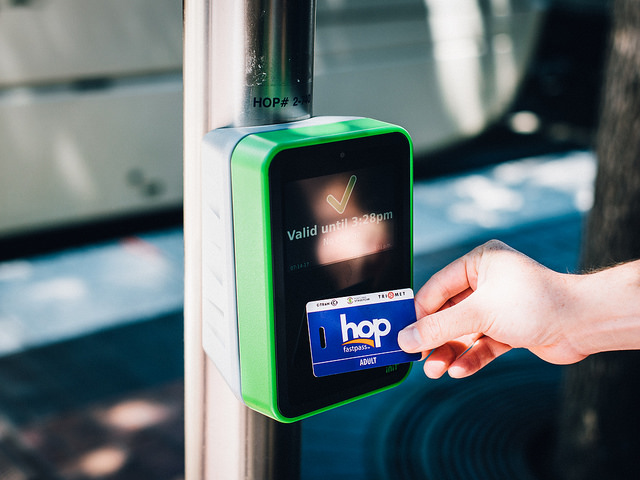 Hop is an electronic fare system for riding transit throughout the Portland-Vancouver metro area. Instead of a paper ticket or pass, simply pay fare by tapping a reusable Hop card at a Hop reader. The cost of a ride is then deducted from the card. Hop readers are located on board all TriMet and C-TRAN buses and the Portland Streetcar. For MAX Light Rail, WES Commuter Rail and C-TRAN's the Vine, the Hop reader is located on the platform.
How to make the switch:
Buy a reusable Adult, Honored Citizen or Youth Hop card. Cards cost $3 and are available at major grocery and convenience stores, as well as many neighborhood markets. Find one of nearly 500 locations near you here.
Load money on the card in the store, online at myhopcard.com, by calling 1-844-MYHOPCARD or at transit ticket offices.
Tap the Hop reader every time you ride. Your tap is your proof of fare.
Why Hop?
Hop provides a number of benefits to riders, especially those on a budget.
Save as you ride
Hop eliminates the need to purchase day and month passes upfront. Instead earn them as you go. Once you reach the cost of a pass, the rest of the rides that day or month are free. You only pay for the rides you take and you always get the best fare.
Lost-card protection
Register your Hop card and enjoy the benefit of lost-card protection. That's because value is stored in your account, not directly on the card. If a card is lost or stolen, just call to 1-844-MYHOPCARD to freeze the remaining value and transfer it to a new card. You simply can't do that with a paper ticket.
Hop has many convenient ways to pay
Hop card: Purchase a plastic Hop card at a local retailer or ticket office and load money on to it. Tap for every ride.
Hop virtual card in Google Pay: Buy a virtual card at the Google Play store and load it into Google Pay. Tap the phone to a Hop reader and get all the benefits of a plastic Hop card.
Mobile wallet: Pay fare with a bankcard stored in a Google Pay, Apple Pay or Samsung Pay mobile wallet. While a great option for less frequent riders including tourists and visitors, users can only buy an Adult fare and do not get all the benefits of a Hop card.
Contactless credit/debit card: Tap a contactless credit or debit card (with near field communication) to the card reader. As with the mobile wallet, you can only purchase an Adult fare and will not get all the benefits of a Hop card.
We still accept cash and paper tickets
Cash can still be used to buy fare onboard buses and at many TriMet ticket machines. We will continue to accept paper tickets and passes for now, but Hop is the better way to pay. The TriMet Ticket Office in Pioneer Courthouse Square can convert unused paper tickets to Hop credit. Plan your trip.
About Hop
Hop is the next generation of transit fare, offering a cash-free, hassle-free option that's valid throughout the Portland-Vancouver metro area. Use it to pay fare on TriMet, C-TRAN and Portland Streetcar. It's one more way TriMet is Making Transit Better. Hop Fastpass – a better way to pay!