Pink Martini's Thomas Lauderdale scheduled to play at Piano Day celebration inside the Washington Park MAX Station
We've heard of underground musical performances before, but never this far – 260 feet, to be exact.
TriMet is pleased to host one performance venue for Portland Piano International's Piano Day celebration inside the Washington Park MAX Station on Wednesday, March 29, 11:30 a.m. until 5 p.m.
About Piano Day
Piano Day began two years ago as an international celebration of the instrument through public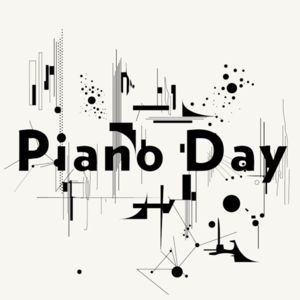 performance. The date chosen is the 88th day of the year in homage to the 88 keys on a standard piano. This year there will be more than 20 Piano Day events held around the globe, but Portland's Piano Day represents the first event held in the United States.
Pianists of all ages and abilities will perform on pianos stationed at four venues around the city: Washington Park MAX Station, All Classical Portland studio, Portland City Hall and Alberta Abbey. Performances will be free to the public. Each performer registers for a time slot, helping raise funds to support the educational programs of Portland Piano International.
Washington Park performances
The Washington Park Station is the only MAX Station in the TriMet system that is located completely underground. MAX Blue and Red lines serve the platform 260 feet below the West Hills, making it the deepest transit station in North America. The piano will be placed in the east vestibule near the elevators on the Zoo side between the two platforms.
At 11:30 a.m. TriMet employee, Gaylord Warren and his three-piece band get the beat going, then Pink Martini founder Thomas Lauderdale is scheduled to kick off the official performances at noon. Also scheduled to play at our underground station: a Portland Police Sergeant, a Jazz Society of Oregon Hall of Famer, and a 9-year-old pianist. A complete list of performing pianists can be found here
Learn more about the event at Portland Piano International's website.