TriMet adding more testers every two weeks to refine system before full launch this summer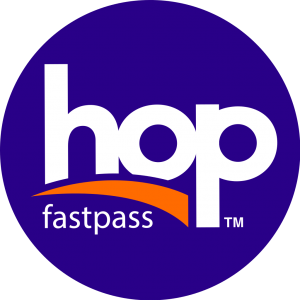 TriMet and our regional transit partners are getting great feedback after launching the beta test of the highly anticipated Hop Fastpass regional fare payment system four weeks ago, on February 28.
Using the regional Hop system, roughly 500 beta testers have been conveniently tapping Hop cards on TriMet, C-TRAN and Portland Streetcar vehicles or platforms. So far, Hop cards have been successfully tapped over 10,000 times.
Testers have provided positive comments as well as helpful feedback resulting in technical tweaks, minor changes to the myhopcard website and backend functionality. Some of the issues that have been found and addressed include:
Ten of the more than 1,200 validators were not accepting taps.
In few cases, Hop emails to customers were being directed to spam folders.
We will begin to add 500 testers every two weeks, and in the coming months our ever-growing beta test group will be asked to test new features. Within the next month, testers will begin testing mobile payment options. Testers will also be asked to use single-use Hop Tickets and additional contactless payment devices such as  bank cards.
How Hop works
Hop Fastpass cards work like reloadable gift cards. Customers simply need to purchase a card and easily add money to their account. A Hop card will cost $3, which will help us maintain a convenient retail network with more options for our customers.
Hop cards will be available at more than 500 locations across the region—nearly quadrupling existing retail fare locations. Riders will be able to find cards in grocery stores, convenience stores, pharmacies, transit agency ticket stores and more.
Hop cards will be available for adults, honored citizens and youth. The requirements for honored citizen and youth fares will remain the same as today, so our riders will still have to carry proper identification.
Riders can add money at stores as they buy their groceries, by either paying with cash or with a debit or credit card. They also can add money online, through a Hop Fastpass mobile app or by calling 1-844-MYHOPCARD. Riders will be able to  fully manage their account online, see their account history and set up the Auto-Load feature, which will automatically add value if their account funds a low.
Benefits of Hop
Hop will make it easier and more convenient for riders to board and pay fares. If the card is registered, it provides benefits such as lost-card protection and auto-loading of funds. For operations, it simplifies the operator's responsibilities and makes the fare collection system more efficient.
With Hop, you get the best deal. Once you reach the cost of a Day Pass, (the same amount as two 2½-Hour tickets), the rest of the rides that day are free. Same is true on a monthly basis—once you reach the month pass' cost, the rest of your rides that month are free. For example, if an adult rides TriMet twice a day every day, the rides would be free after day 20, which is ideal for riders who want the benefits of a monthly pass without the upfront cost.