Beta testing for the new fare payment system will kick off at the end of the month with 250 riders testing the system; additional testers added every two weeks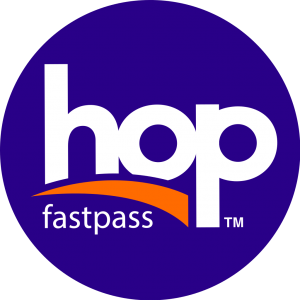 TriMet, C-TRAN and the Portland Streetcar will be launching the new Hop FastpassTM fare payment system later this year, but we're asking for rider feedback to improve the system prior to launch. Specifically, we need beta testers to put the system through its paces before full roll out to all our riders.
Hop is our new regional electronic-fare payment system. Riders will be able to use contactless payment devices such as a Hop smart card, bank card or smartphone to pay their fare onboard TriMet and C-TRAN buses and Portland Streetcar, or at a VINE, MAX or WES Commuter Rail platform.
We'll be counting on a growing pool of beta testers, over the next few months, to give us critical feedback on what's working and what could be improved.
How can you be one of the first to test this exciting new system? Easy: sign-up to help us beta test at myHopcard.com and await further instructions.
Beta testers will receive an adult, youth or honored citizen Hop card to register, use and reload. Beta testers will be loading their own money on the card. Testers will tap their Hop card every time they ride a bus or train and report any issues they encounter along the way. Testers will also be asked to share their opinions about Hop in a survey.
We will initially select roughly 250 riders to test the system. Every two weeks after that, we will add more riders to the test group until regional launch this summer. Unfortunately, not everyone who applies will be chosen.
During this testing period, beta testers will be able to add value to their cards at more than 100 retail locations. Once fully launched, Hop cards will be available at more than 500 retail locations, including supermarkets, convenience stores and pharmacies. Riders also will be able to load value over the phone, website, on a mobile app or at the TriMet Ticket Office. Learn more about Hop Fastpass, sign up to beta test and receive updates at myhopcard.com.
Why Hop?
With Hop, you get the best deal. Once you reach the cost of a Day Pass, (the same amount as two 2½-Hour tickets), the rest of the rides that day are free. Same is true on a monthly basis—once you reach the month pass' cost, the rest of your rides that month are free. For example, if an adult rides twice a day every day, the rides would be free after day 20, which is ideal for riders who want the benefits of a monthly pass without the upfront cost.
Hop will make it easier, faster and more convenient for riders to board and pay fares. If the card is registered, it provides benefits such as lost-card protection and auto-loading of funds. For operations, it simplifies the operator's responsibilities and makes the fare collection system more efficient.