TriMet hiring event on Saturday, Sept. 17
When you join TriMet, you get more than a job, you get a career! Most jobs within the agency are hired from within the bus operator ranks, with more opportunities opening up after that.
Sept. 17 hiring event
TriMet is hosting a hiring event on Saturday, Sept. 17, at the Oregon Convention Center, A Meeting Rooms from 10 a.m. to 3 p.m., 777 NE Martin Luther King Jr. Blvd., Portland. You'll be able to apply for a job, as well as talk to staff throughout the agency about working for TriMet, the benefits and career opportunities.
Hear from operators on why they drive for TriMet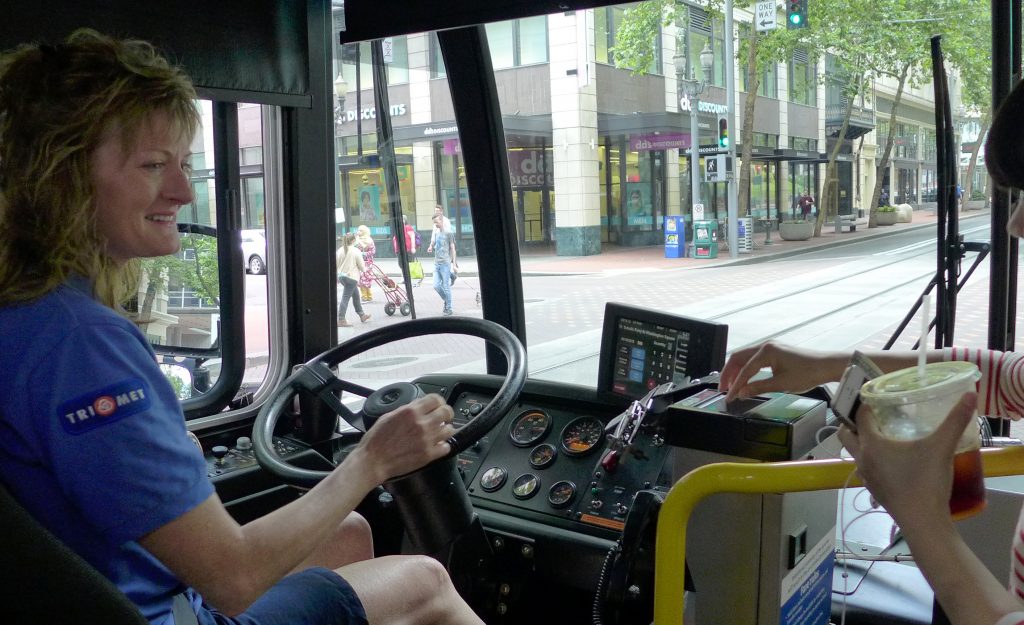 TriMet is hiring 20 bus operators every three weeks for the foreseeable future to keep up with service expansions, promotions and retirements. TriMet provides the training and testing for a Commercial Driver's License. After a six-week training period and six-month probationary period, there are several career opportunities available throughout the agency.
Some career opportunities in the Transportation Division include becoming a:
Full-time Bus Operator – it takes about six months before a part-time operator reaches full-time status
MAX or Portland Streetcar Rail Operator
Bus Dispatcher or Rail Controller
Station Agent
Trainer for bus or rail operators
Supervisor in the field responding to service needs in the field
Other opportunities outside the Transportation Division include jobs in Maintenance, Capital Projects or other Administrative areas.
Great Benefits!
Student operators earn $14.25 per hour during the six-week training period (40 hours/week).
Once training is complete, bus operators work part time and earn $15.63 an hour for the first six months. Pay increases occur every four months until the top rate of pay $28.39 is reached at 35 months.
Part-time operators get the same medical, dental and vision benefits full-time employees receive after 30 days of employment. Other benefits include a retirement plan with generous company match, life insurance at no cost and access to TriMet's network of fitness facilities.
After the six-month probationary period, operators have access to TriMet's employee assistance program, free transit passes for eligible dependents, paid sick time and paid holidays.
Find out more: We're hiring!