TriMet board approves improvements for nine bus lines
TriMet will expand bus service on nine lines during fiscal year 2017 to improve reliability, better match rider demand, connect people with jobs and ease crowding. The TriMet Board of Directors approved the service expansion today.
The fall and spring service changes include adding earlier and later trips to help riders connect to work shifts, decreasing wait times, reducing crowding on our most popular lines and improving reliability by adjusting schedules to better match traffic conditions.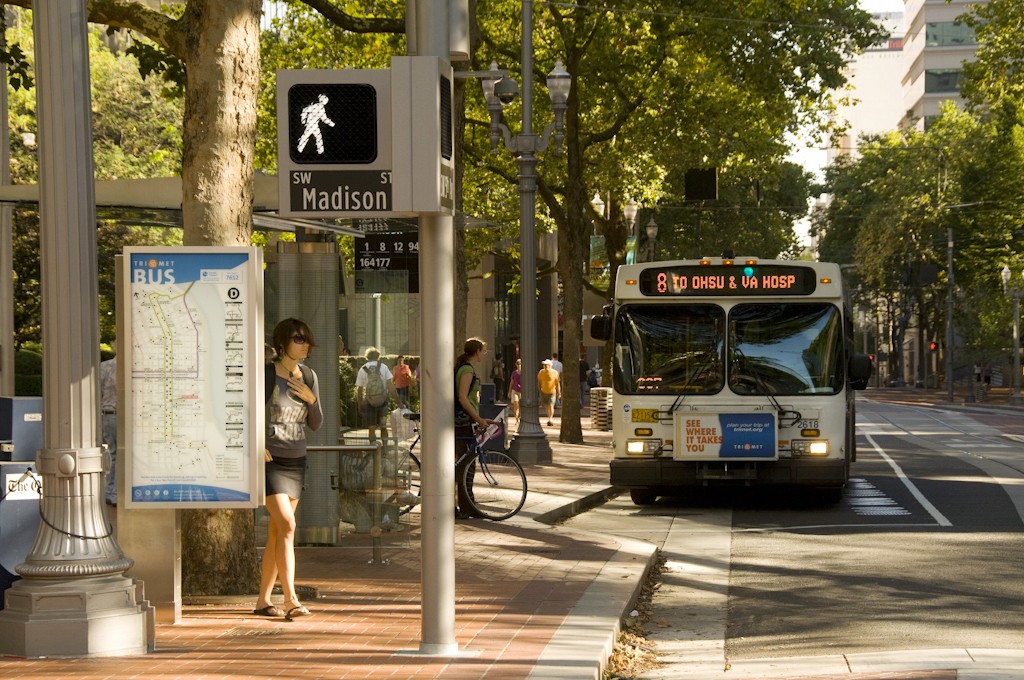 More bus service in September 2016
The following bus lines will have additional service effective Sunday, Sept. 4:
4-Division/Fessenden: Add early morning and late-night weekday buses to accommodate early and late work shifts.
32-Oatfield: Increase weekday hours of service.
36-South Shore: Run buses on Jean Road to Jean Way and Boones Ferry Road to better serve the Lake Oswego Commerce Center and other job sites. Make travel times and arrivals more predictable for riders at other stops along the route by discontinuing service on Pilkington Road, Childs Road, 65th Avenue and McEwan Road due to low ridership..
63-Washington Park/Arlington Heights: Add Saturday and Sunday service to provide trips through Washington Park and neighboring areas.
71-60th Ave/122nd Ave: Increase frequency of service on 122nd Avenue and change the name of that segment of the line between Parkrose/Sumner Transit Center and SE 94th and Foster Road, mostly on 122nd The new line will be called "73-122nd Ave." The remainder of the line will be named "71-60th Ave," and will continue to run on its current routing and frequency along 60th Avenue between Parkrose/Sumner TC and Clackamas Town Center. 
85-Swan Island: Add an evening trip to improve connections to jobs, and adjust trip times for more predictable travel times and arrivals for riders.
More bus service in March 2017
The following bus lines will have additional service effective Sunday, March 5:
20-Burnside/Stark: More frequent buses on weekdays during rush hour and midday hours to better meet demand.
21-Sandy Blvd/223rd Ave: Add weekday trips during rush hours to better connect people to jobs.
155-Sunnyside: Extend the line to SE 172nd Avenue to serve the new Happy Valley Crossroads development. Discontinue service on 157th Avenue, Misty Road and 162nd Avenue due to low ridership.
A new stream of revenue has helped make these service expansions possible. A 10-year phase-in of an increase in the employer payroll tax means there will be new or improved service investments twice a year, every September and March, through 2025. The service expansions are based on our comprehensive Service Enhancement Plans (SEPs) developed with key stakeholders, businesses, residents and riders over the past few years.