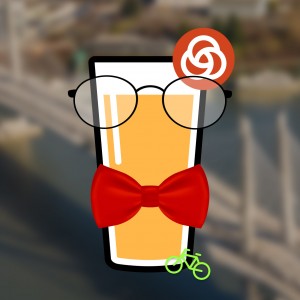 Over beers, he'll talk transit, development and how the Portland region has become a national leader for creating livable communities
U.S. Congressman Blumenauer takes over "Transit on Tap" on Monday, July 20. TriMet's "Transit on Tap" is a fun and informal monthly speaker series that combines experts dishing on everything transit-related, from service to history to sustainability with the opportunity to enjoy some world-class beers!
What: Congressman Blumenauer will talk about how our region became a leader in transit and livability, and about what the future might hold.
Where: Hassalo on Eighth – Outdoor Plaza
1088 NE 7th Avenue in Portland
The special event venue is the newest transit-oriented development, featuring 657 apartments in the Lloyd District, served by MAX, Portland Streetcar and buses.
When: Monday, July 20
6-7:30 p.m.
The event is free and open to the public, but best to RSVP. It's part of several Catch the Orange events leading up to the MAX Orange Line opening on Sept. 12, 2015.
Refreshments available: A selection of BridgePort beer, as well as wine, soda and food, will be for sale.
About Hassalo on Eighth
Located between NE Holladay and Multnomah Streets on the north and south and between NE 7th and 9th on the east and west in the Lloyd District, Hassalo on Eighth is one of the city's largest residential developments. Built on former parking lots, it is expected to transform the Lloyd District by attracting a wide range of residents and visitors by offering a variety of apartment options and retail spaces. Designed by Portland's GBD Architects, Hassalo will be LEED Platinum certified, and includes a number of innovative green technologies, including recycling and re-using all of the building's wastewater, which is extremely rare in residential developments. It will boast over 1,000 bike parking spaces, a bike valet as well as a doggie lounge and wash area for residents with four-legged friends. The project is currently leasing apartments and the leasing office will be open during the Transit on Tap event.
About the MAX Orange Line/Portland-Milwaukie Light Rail Transit Project
The 7.3-mile MAX Orange Line opens on Saturday, Sept. 12, 2015. It will improve transit along the corridor that extends from the terminus of the MAX Green and Yellow lines at Portland State University in Downtown Portland to South Waterfront, SE Portland, Milwaukie and North Clackamas County. About the Orange Line:
• The Orange Line includes Tilikum Crossing, Bridge of the People, the first of its kind multi-modal bridge in the U.S. carrying MAX light rail and Portland Streetcar trains, buses, bicyclists, pedestrians, but no private vehicles.
• 10 new MAX stations for a total of 97 stations systemwide.
• Expands the MAX system to 60 miles.
• 10 bus lines will be adjusted to make connections to Orange Line stations and more community connections.
• 446 new bike parking spaces, including 2 secure Bike & Ride facilities, at SE Tacoma St/Johnson Creek and SE Park Ave stations.
• 2 Park & Rides: 318 parking spaces at SE Tacoma St/Johnson Creek Station and 401 parking spaces at SE Park Ave Park & Ride Garage. TriMet is installing 9 EV spaces with chargers.
Project partners
The Federal Transit Administration, State of Oregon, Clackamas County, Metro, City of
Milwaukie, Multnomah County, City of Oregon City, Oregon Department of
Transportation, City of Portland, Portland Development Commission and TriMet.