Diverse committee includes members from across region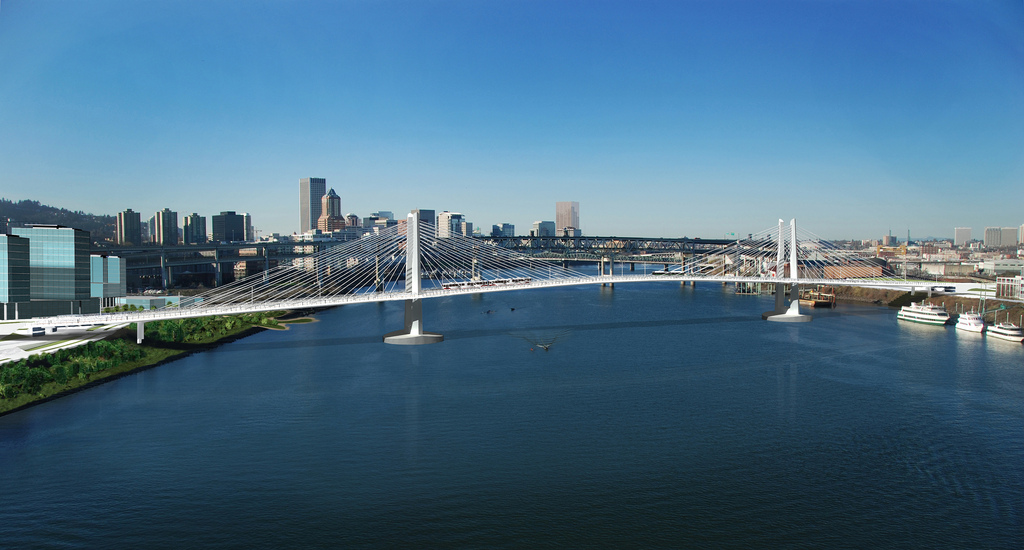 The Portland-Milwaukie Light Rail Bridge Naming Committee will guide the naming process of the newest bridge across the Willamette River in the Portland region in more than 40 years. The nine-member committee brings together diverse leaders who reflect a shared sense of place. The committee will be chaired by Chet Orloff, a 22-year member of the Oregon Geographic Names Board and director emeritus of the Oregon Historical Society.
Portland-Milwaukie Light Rail Bridge Naming Committee
Chet Orloff, Chair
Member, Oregon Geographic Names Board
Betty Dominguez
East County Director, Home Forward
Matthew French
Managing Partner, Zidell Corporation
Sue Keil
Member, Willamette River Bridge Advisory Committee
David Lewis
Cultural Historian, The Confederated Tribes of Grand Ronde
Brenda Martin
PSU Graduate Student in Urban and Regional Planning, and regular transit rider
Alice Norris
Former Mayor of Oregon City
Pat Reser
Arts and Historical Advocate, Beaverton business owner
Travis Stovall
TriMet Board Member
Krystyna Wolniakowski
Director of Western Partnership Office, National Fish and Wildlife Foundation
Bridge naming process
The process to officially name the Portland-Milwaukie Light Rail Bridge will begin September 5 and last until next spring, with two phases of public input. This will mark the first time in the region's history that the public will have the opportunity to suggest names for a new bridge over the Willamette River.
Bridge naming timeline
Introductory meeting of the Portland-Milwaukie Light Rail Bridge Naming Committee
Thursday, September 5, 2013
3–5 p.m.
David Evans and Associates, Willamette Room
2100 SW River Parkway, Portland
Initial public bridge name submission period
October 17 to December 1, 2013
First committee selection of possible bridge names
Winter 2014
Bridge name finalists public comment period
January 16 to March 1, 2014
Committee recommends final names to TriMet
Spring 2014
Final bridge name affirmed by TriMet
Spring 2014
About the Portland-Milwaukie Light Rail Bridge
The bridge will be the first cable-stayed bridge for the region, extending 1,720 feet (.326 miles) over the Willamette River. The bridge alignment is SW Porter Street on the west side and SE Sherman Street on the east side. This unique bridge will carry transit, bicyclists and pedestrians but no private vehicles. Emergency vehicles will be able to access the bridge if necessary.
About the Portland-Milwaukie Light Rail Transit Project
The 7.3-mile project is the region's sixth MAX construction project to be built and extends from the terminus of the MAX Green and Yellow lines at Portland State University in Downtown Portland to South Waterfront, SE Portland, Milwaukie and North Clackamas County. About the project:
7.3 miles
10 stations
The first of its kind multi-modal bridge that will carry light rail, buses, bikes, pedestrians and a future Portland Streetcar extension, but no private vehicles.
Opens Saturday, Sept. 12, 2015
Expands the MAX system to 60 miles and 97 stations
Project partners
Federal Transit Administration, State of Oregon, Clackamas County, Metro, City of Milwaukie, Multnomah County, City of Oregon City, Oregon Department of Transportation, City of Portland, Portland Development Commission and TriMet