TriMet MAX and bus riders urged to plan an extra 30 to 60 minutes during ship arrivals and departures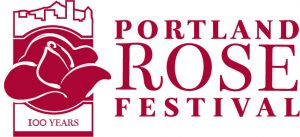 TriMet riders should plan ahead and plan extra time due to Fleet Week, a Rose Festival highlight. This year, the ships are scheduled to arrive Wednesday and Thursday, June 7 and 8 and depart Sunday and Monday, June 11 and 12. Since it is not known how long the bridges will be lifted for the ships, TriMet urges MAX and bus riders to be flexible. Build in an extra 30 to 60 minutes for trips during the Wednesday and Thursday afternoon commutes as well as the Monday morning commute.
During the lifts, MAX trains and buses will hold at stations and stops near the river. If the lifts go beyond 15 minutes, trains may need to turn back and riders may need to use shuttle buses. Regular bus lines that travel across the Broadway, Steel and Burnside bridges – 4, 8, 12, 17, 19, 20, 35, 44 and 77 – may need to detour to other bridges. Also, riders should check trimet.org/alerts before they head out as service may change repeatedly during the affected times.
Bus and MAX riders who do not travel through downtown Portland also will be affected as the stoppages, detours and train turn backs may cause delays throughout the system.
Junior Rose Festival Parade
Additionally, the Junior Rose Festival Parade will take place in the Hollywood District on Wednesday, June 7, from 1-2 p.m. Three bus lines – 12, 75 and 77 – will be detoured for the parade from about 11:30 a.m. through 3 p.m.
View more Rose Festival service information at trimet.org/rosefest.

Plan ahead
There's more Rose Festival fun for you and the family. Go to rosefestival.org to learn about all of this year's event and head to trimet.org and use TriMet's online trip planner, which makes it easy to plan your trip including travel and walk times, transfers and cost.