Energy and environmental improvements, especially with the new MAX Orange Line, lead to award
TriMet has earned a Gold Level award for its commitment to sustainability from the American Public Transportation Association (APTA).
TriMet is one of 13 transit agencies to achieve Gold Level status in th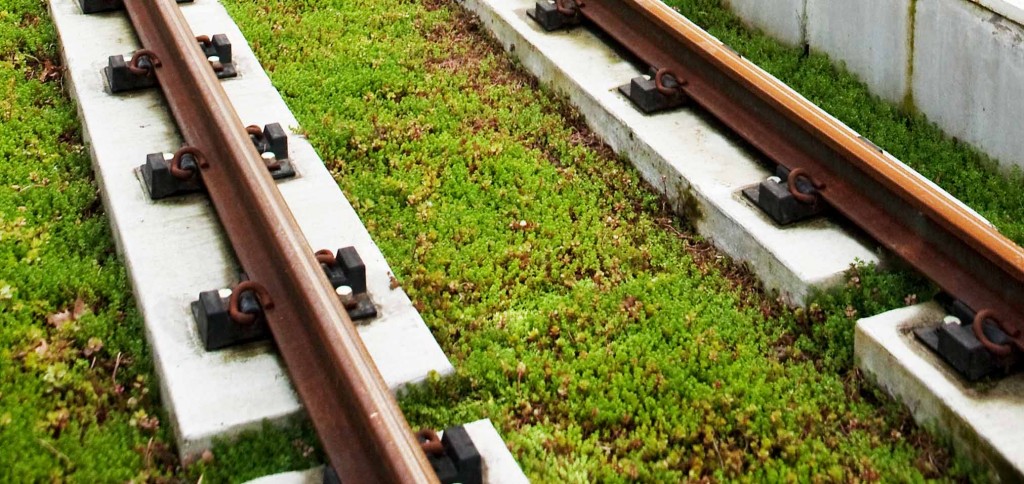 e history of APTA, which represents more than 1,500 public and private transportation companies, mostly in the United States and Canada.
APTA recognized TriMet for achieving or committing to more than 40 criteria such as:
Building eco-roofs and an eco-track on the MAX Orange Line as well as installing solar panels at most of the new shelters.
Replacing HVAC with more energy-efficient equipment on older MAX trains.
Improving recycling program for oil, batteries and bulbs.
Recycling bus and train wash water.
Maximizing use of regenerative energy with a new supercapacitor for MAX trains at the SE Tacoma St./Johnson Creek Station.
Establishing a new electronic-fare system to reduce ticket-paper waste.
A 13 percent reduction in greenhouse gas emissions per revenue mile since 2009.
"This reflects the strong partnerships the Orange Line forged to make these innovations a reality," said Neil McFarlane, TriMet General Manager. "These efficiency improvements also save TriMet money, enabling us to reinvest in service that helps keep the region moving. We're always looking for ways to reduce our environmental footprint, create transit equity and improve local economies. We are proud to be recognized for our efforts."
Gold Level is the second-highest sustainability recognition behind Platinum Level. Started in 2009, the APTA Sustainability Commitment Program features 132 public transit agencies and businesses that have signed on as signatories. Since then, 32 of these signatories have received recognition.
"Sustainability makes good business sense and good environmental sense," said APTA President and CEO Michael Melaniphy. "Congratulations to these organizations which are models of sustainability excellence. Their leadership in implementing sustainable practices makes their communities better, greener places to live."
Learn more about the Orange Line's sustainability accomplishments.