$1000 reward for information that leads to an arrest and conviction
TriMet wants to remind the public that it continues to offer a $1,000 reward for information that leads to the arrest and conviction of the man who assaulted a bus operator on July 17. The Portland Police Bureau has just released a sketch of the suspect.
On the afternoon of Wednesday, July 17, the man attacked the operator outside a permanent TriMet layover facility at SE 94th and Foster. The operator continues to recover from the assault and remains off work.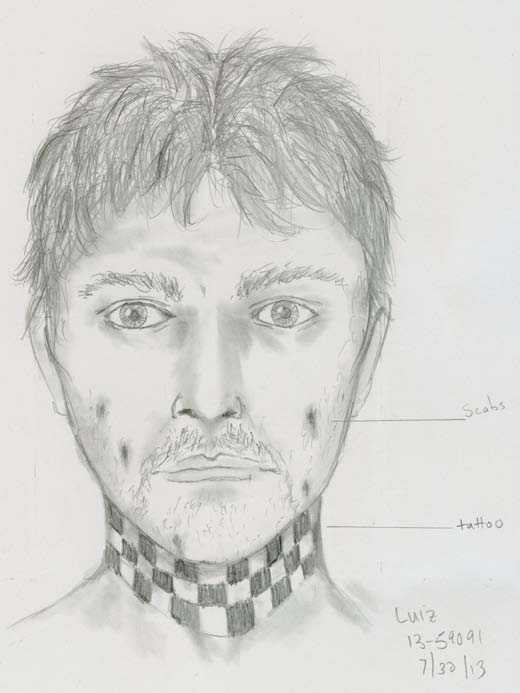 Here's the suspect's description:
White male
Mid-30s
About 5'9"
Medium weight
Medium length brown hair
Unshaven with scars on face
Unique black and white "checkerboard" tattoo
covering front of neck
Was wearing black pants and a green t-shirt
The July 17 assault is the second attack on a TriMet bus operator in the general area along I-205 where homeless camps have led to increasing concern. In both cases the suspects appear to be transients frequenting those camps.
On July 23, TriMet met with the City of Portland, Oregon Department of Transportation and police to talk about the homeless camps. While all agree steps need to be taken to increase the safety in the area for our operators, our riders, residents and businesses, there are no quick solutions. We will continue to work with our partners, and will connect with community members as solutions develop. In the meantime, TriMet will continue to keep security personnel at SE Foster and SE Flavel, and patrols along I-205 will remain at increased levels.
Anyone with information about the suspect should contact Det. Paul Dolbey at 503-823-0451 or paul.dolbey@portlandoregon.gov, or call TriMet customer service at 503-238-RIDE.